How to: Get Refund from Apple App Store
Downloaded an app by mistake? An app doesn't function as expected? Here's how to get a refund from the Apple App Store for iPhone, iPad, iPod touch, and Mac.
Launch iTunes:
1. Select "Accounts" from upper right of iTunes:

2. Go to Purchase History and select "See All":

3. Click "Report a Problem" button: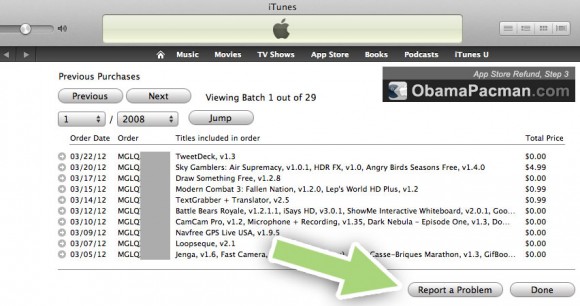 4. Find the app under order date by using the arrow on the left: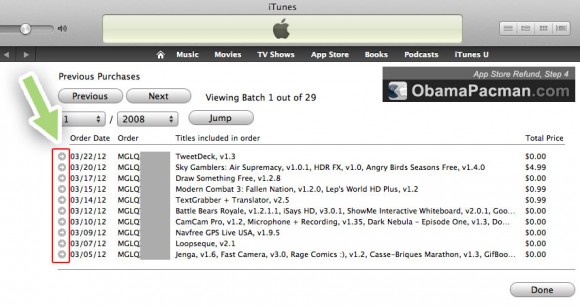 5. Click "Report a Problem" link on the right: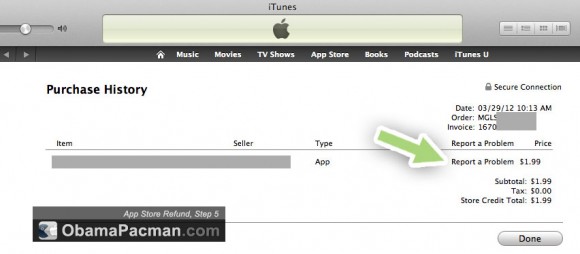 6. Select the problem. Optionally add notes describing the problem: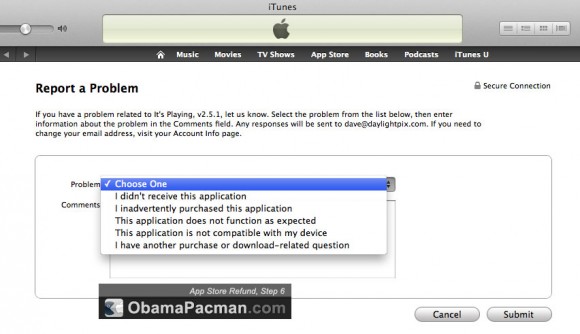 Someone from Apple will then review the problem and provide you a refund if qualified. Like this article? Share it and check out more iOS guides and Mac guides from ObamaPacman.

---