Drone video of Apple Cupertino spaceship campus
Apple's Campus 2 is currently under construction. See the current foundation work progress in this aerial video.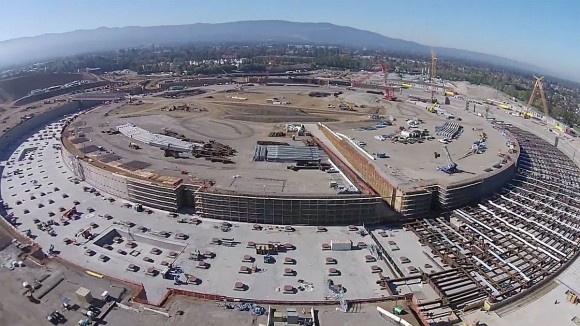 Apple campus construction drone video by myithz. This is his third video:
His second video contains drone footage and some brief driving scenes including that of Apple Headquarters at 1 Infinite Loop, Cupertino California:
First aerial video of Apple Campus 2:
Just how big is the Apple Campus 2 donut? Here's my Cupertino campus 2 vs. Pentagon size comparison.

Related Posts