Apple: sticker are awesome (TV ad)
Apple's latest MacBook Air ad shows love for Mac sticker and decals.
Apple: stickers are perfect for Macs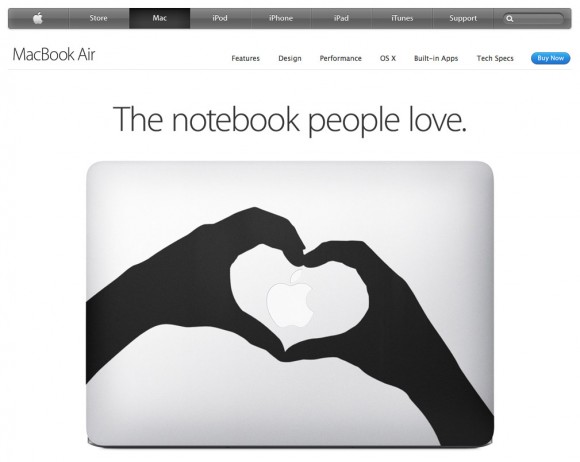 On Jul 22, 2014, Apple published the following video with this note:
"A celebration of the countless ways people love the MacBook Air, featuring music from artist/producer, Hudson Mohawke."
Great ad, except Cupertino missed out from showing U.S. President Barack Obama with Mac with Pac-Man sticker on the campaign trail.
But that's good news if you want to Think Different from Apple's ad: you can get the totally awesome no-residue Pacman stickers for your Mac or iPad here.

Related Posts