Sound activated iPhone / iPad camera app: ProCam 2 [iOS app freebie]
An iOS camera app with Sound snap, self-timer, interval timer, time Lapse, live filters, manual white balance, non-destructive editing, and more. The interface is nicely designed, and there is no in app purchase.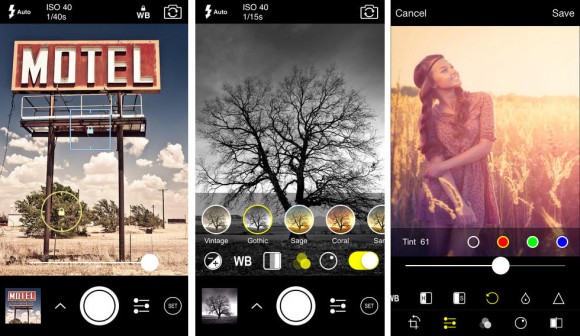 The app is ProCam 2 and it looks great. And you know what's even better? ProCam 2 is a free download for a limited time.
Is it as good as the discontinued PhotoForge 2? Give it a try and let me know. (Sorry folks I've been busy, but hopefully I'll get to post more stories soon.)
The developer's Living Planet Universal app is also on sale, it's available for $0.99 right now: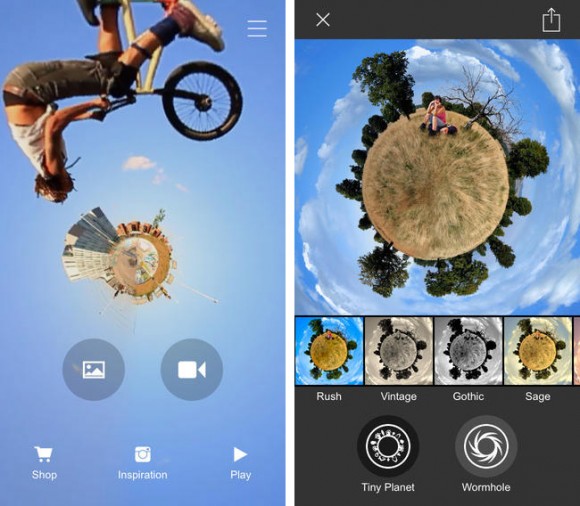 Anyway, check out the full list of ProCam 2 features:
SHOOTING MODES

- Single Shot
- Night Mode with timer option
- Anti-Shake with adjustable sensitivity (High / Medium / Low)
- Burst mode with adjustable image quality (Full / VGA) and shot counter
- Self-Timer
- Interval
- Sound Snap
- Face Detection with auto shooting option
- Big Button (Screen Shutter)
- Level Mode
- Video with zoom, pause, ability to take stills, and audio meter
- Slow motion video with 4 playback speed options – iPad mini / iPad Air / iPad mini Retina only
- Time Lapse with the ability to add an audio track from iTunes music library

CAMERA FUNCTIONS

- 5 live lenses: Vignette / White Vignette / Fisheye / Tilt Shift / Kaleidoscope – iPad mini / iPad Retina 3rd Generation / iPad Retina 4th Generation / iPad Air / iPad mini Retina only
- 40 live filters: 32 expertly crafted, retro themed filters + Apple's 8 iOS 7 standard filters – iPad mini / iPad Retina 3rd Generation / iPad Retina 4th Generation / iPad Air / iPad mini Retina only
- Full focus and exposure control (touch focus / touch exposure)
- Two fingers tap to separately control focus & exposure
- Focus, exposure & white balance (WB) lock
- Manual exposure compensation (-2 – +2 stops) – iPad mini / iPad Retina 3rd Generation / iPad Retina 4th Generation / iPad Air / iPad mini Retina only
- Manual white balance compensation (3,500 – 9,500 Kelvin / candlelight – iPad mini / iPad Retina 3rd Generation / iPad Retina 4th Generation / iPad Air / iPad mini Retina only
- Manual saturation control (0 – 2) – iPad mini / iPad Retina 3rd Generation / iPad Retina 4th Generation / iPad Air / iPad mini Retina only
- Adjustable image resolution (Full / High / Medium / Low)
- Adjustable aspect ratio (4:3 / 3:2 / 16:9 / 1:1)
- Adjustable JPEG compression quality (100% / 90% / 80%)
- Lossless TIFF format – iPad mini / iPad Retina 3rd Generation / iPad Retina 4th Generation / iPad Air / iPad mini Retina only
- Manual shutter speed/exposure time control (1/8 sec / 1/4 sec / 1/2 sec / 1 sec)
- Video pause/resume functionality
- Adjustable video resolution (Full HD: 1080p / HD:720p / VGA: 640×480 / Low:480×360)
- Adjustable video frame rate (30 fps / 24 fps / 15 fps / 5 fps)
- User defined video frame rate (1-30 fps)
- Still photo capture during video recording
- Realtime video stabilization (can be turned ON/OFF)
- Video disk space counter
- Time lapse video resolution (Full HD: 1080p / HD:720p / VGA: 640×480 / Low:480×360)
- True slow motion video mode with 4 playback speeds (Max fps / 30 fps / 24 fps / 15 fps)
- 6x digital zoom
- Video zoom
- Video audio meter (Avg. / Peak signal levels)
- Geo location tagging
- Alignment grids (Thirds / Trisec / Golden / Horizon)
- Front / Back camera support
- Photo date stamp
- Photo time stamp
- Photo location stamp
- Photo Copyright stamp
- Video / time lapse date stamp
- Video / time lapse location stamp
- Video / time lapse Copyright stamp
- Time lapse audio track from iTunes music library
- Quick launch notification (allows quick access from the lock screen or notification center)

PHOTO EDITING SUITE FEATURES

- Nondestructive editing – all edits, including cropping, are completely amendable / reversible
- 40 filters: 32 expertly crafted, retro themed filters + Apple's 8 iOS 7 standard filters
- 5 lenses – Vignette / White Vignette / Fisheye / Tilt Shift / Kaleidoscope
- 16 comprehensive adjustment tools
- Cropping, rotating, mirroring, and straightening tools
- iPad mini / iPad Retina 3rd Generation / iPad Retina 4th Generation / iPad Air / iPad mini Retina only

Related Posts