New Mac Pro is powerful
Wondering if how powerful is Apple's newest Mac Pro? Is it just an overpriced toy, a trash can, or an expensive air blower?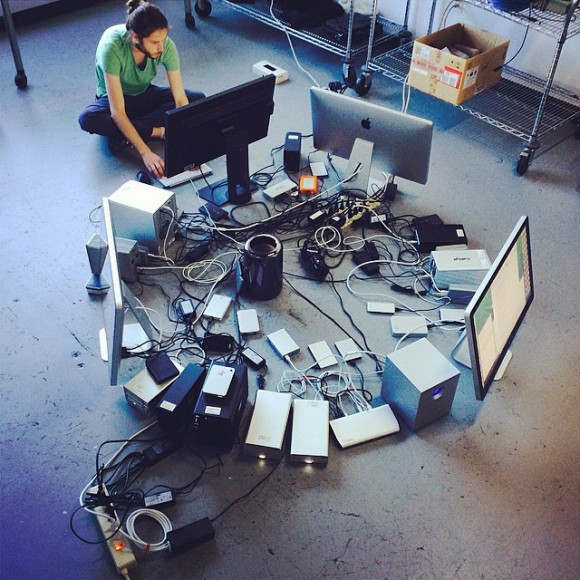 Here is a 2013 Mac Pro attached with four displays and a ton of Thunderbolt RAID units and external drives.
Image by Roman Loyola @pinatubo2000, a writer for Macworld.

Related Posts