Microsoft introduces Office for iPad
52 days after new CEO Satya Nadella took the helm, Microsoft embraces the Apple iPad future.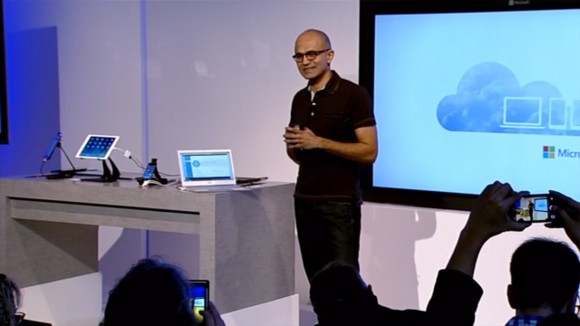 Last year, Apple made its Mac and iOS office productivity apps — Pages, Numbers, and Keynote — free to new devices. Today, Microsoft introduced Office productivity suite for iPad at San Francisco. (Watch the 36 minutes recorded Microsoft webcast).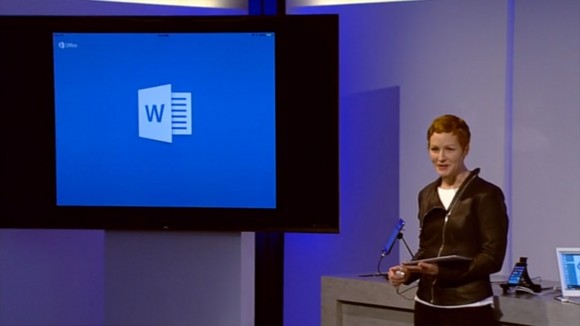 To convey that this is the new Microsoft, the demo by Office General Manager Julia White begins with (about 10 minutes in):
"To start this, I'm going to go to my iPad."
The live demo was performed with Julia holding the iPad. The new Microsoft Word, Excel, and PowerPoint for iPad is designed for touch so that no mouse and keyboard is needed. It has great features such as:
Touch and hold during PowerPoint presentation to get laser pointer
Syncing across iPad, Mac, and PC
Sparklines and other graphing tools for Excel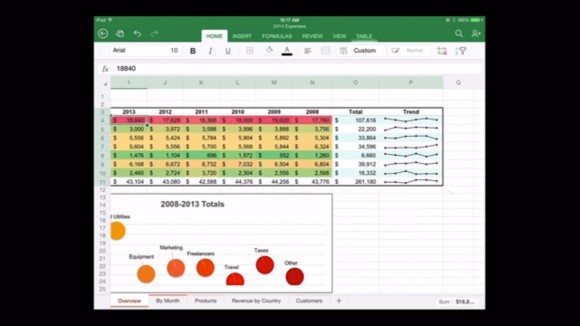 What's the price of Office for iPad? Microsoft goes the freemium route. It is free to read and present Office content. $99.99 per year to create edit.
There is no mention of Microsoft Office for Android anywhere in the timeline. There's also no mention of updating the awkwardly designed Office for the Surface that currently requires a trackpad to operate.
Taking a page from Apple's playbook. Office for iPad is available today. It became available to download shortly after the presentation:
In conclusion, Microsoft CEO Satya Nadella called Office for iPad "the most critical piece of innovation agenda" (about 34 minutes in):
"Today is just one aspect of our overall strategy… the most critical piece of innovation agenda, the intersection of mobility and cloud."
Like:
Designed for one handed use
Office for iPad released today
Free iPad apps to view and present
Dislike:
Presentation shares similarities with the 2010 / 2011 Steve Jobs introduction of Apple Pages, Numbers, and Keynote (those apps were introduced for iPad in 2010, and for iPhone and iPod touch in 2011)
Subscription based when the Apple apps are free
Did it take 52 days to create Office for iPad? In 2012, Microsoft Office for iPad was rumored to be ready. However, Steve Ballmer / Bill Gates probably mothballed the project. I guess cocoa developers at Microsoft worked extra hard in recent weeks to get the apps ready.

Related Posts