NBC: Samsung Android phone hacked in seconds at Sochi Olympics (updated)
NBC news reporter Richard Engel discovered that Windows computer, Apple computer, and Samsung Android phone were easily hacked at Sochi Olympics.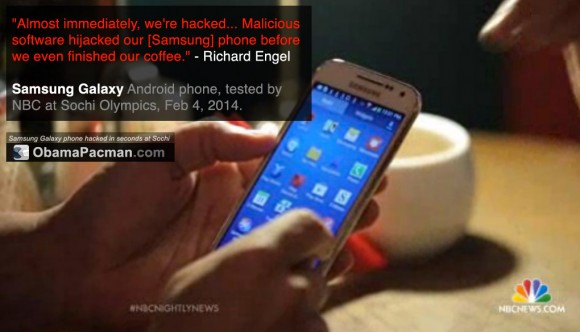 Samsung Galaxy 4 Android phone compromised
In Russia for the Sochi Olympics, NBC used Samsung Galaxy Android phone to browse for information about Sochi Olympics. Richard Engel reports:
"Almost immediately, we're hacked… Malicious software hijacked our phone before we even finished our coffee."
The Samsung Galaxy Android phone was remotely compromised by malware in seconds.
Mac vs. PC
They also setup a Mac and PC as honeypots to see what will hackers do. Both were compromised. However, it appears that NBC made it too easy — the TV segment described that the computers are "right out of the box."
Without the latest security updates, of course the computers are easily hacked.
Update, Feb 6: this Errata Security article debunks the "easily hacked" part. Hint: the reporter installed trojans. The "hack" didn't even use actual Android MitM vulnerability.
Here's the video of the full NBC report, aired on February 4, 2014. Warning: someone butchered an Apple computer box.
Security experts use Mac
Does that mean there's no difference between Mac and PC security?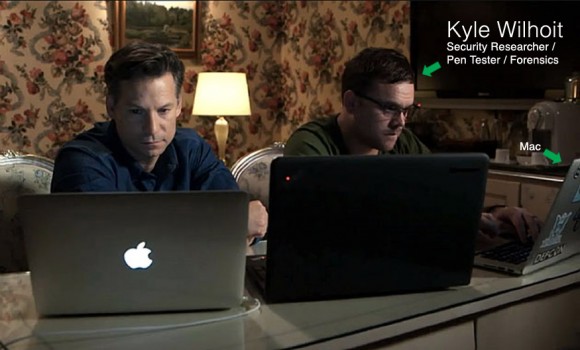 The security expert hired by NBC, Kyle Wilhoit, known for research / penetration testing / forensics is using an Apple MacBook Pro. The computer is running Mac OS X with a Ubuntu virtual machine. Similarity, many hackers use Apple computers, including the infamous Kevin Mitnick.
iPhone / iOS security
But what about iPhone security? Somehow NBC did not mention iOS being hacked. Why? Bypassing Apple's security measures via jailbreaking requires physical possession of the device. In contrast Android malware is abundant.
No wonder NBC's Richard Engel uses an iPhone, as shown by @RichardEngel: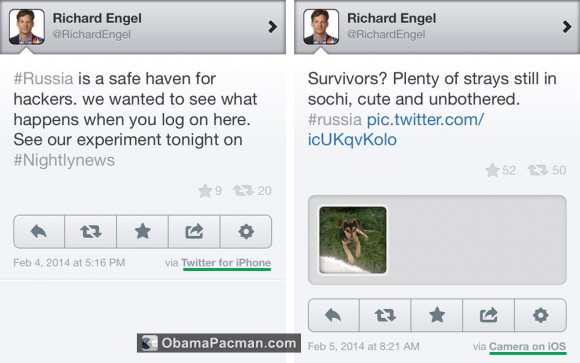 via engadget

Related Posts