Jason Mraz describes his favorite iPhone apps
Multi platinum musician and Mac user Jason Thomas Mraz talks about some of his favorite iPhone apps.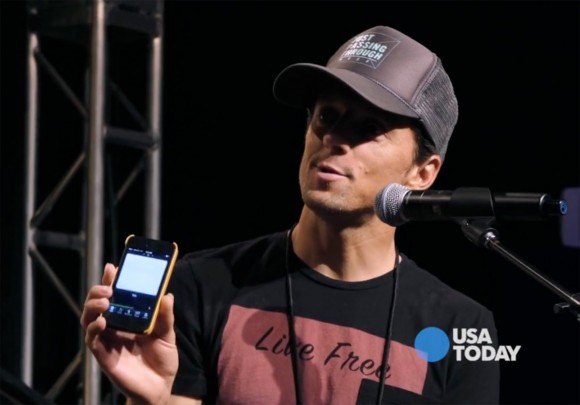 Jason Mraz shows his iPhone in this USA Today interview with Jefferson Graham:
"My favorite app comes with the phone, it's called Voice Memos. Probably all of my songs begin on the Voice Memos"
Jason Mraz's second go-to iPhone app is the GuitarToolkit [$9.99]. He uses various functions of the app including the guitar tuner. Jason Mraz demonstrated where he put his iPhone on his guitar.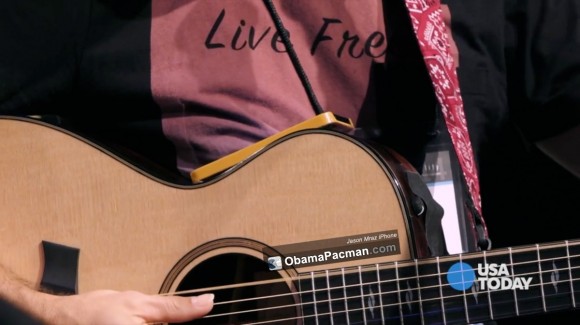 He mentioned a few more apps in addition to why he likes music by female singer Snatam Kaur [iTunes Store / iTunes Radio] in the video interview linked above.
Mraz is most well known for his "We Sing. We Dance. We Steal Things" album featuring songs "I'm Yours" and "Lucky."
Jason Mraz Mac user
Jason Mraz, like other successful musicians such as The Edge of U2, is also a Mac user, as shown working on his fifth album on instagram with the description "Hello you beautiful thing. #album5fixes":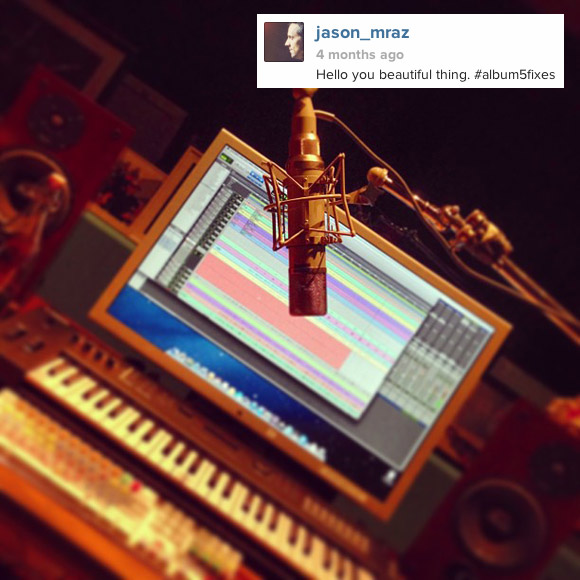 Related Posts