Download Clear task & to-do list app for free
Universal app for iPhone, iPad, and iPod touch Clear is free for limited time.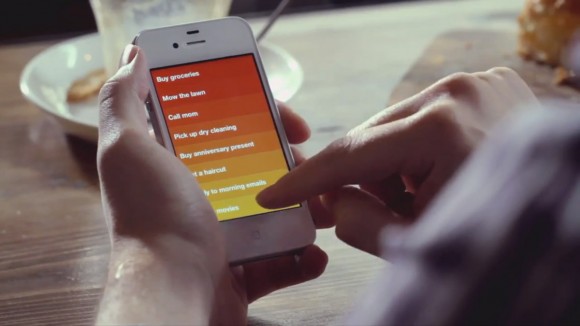 Download "Clear – Tasks & To-Do List" Universal App by Realmac Software today.
I bought Clear long ago. I really like its gesture based interface. Here's a demo of the app:
The Clear app was created originally for iPhone and iPod touch only. Its software maker was criticized for creating a separate Universal Clear+ app to add iPad support. Many people left unfavorable reviews, as they feel entitled to an Universal app upgrade for free. The company could have charged $1 and there wouldn't be as much complains but the app is usually priced at $4.99.
Recently, the company reversed its direction, dropped Clear+, and added Universal App support to the original Clear app. Since Apple does not provide customer information to app developers, today's free download of Clear App is Realmac's way of migrating Clear+ users to Clear.
How to use Clear App
Here are the gestures for the Clear App for iPhone and iPod touch.
Swipe down to create new item
Insert item with two finger pinch out
Move an item with one finger
Close a list with two fingers zoom, or pull down extra distance
Swipe -> to check off item
Swipe <- to remove item
If you're currently viewing a list, pull down to return to the Lists view. Pull down within Lists level to return to the Menu level to access Settings. You can turn off sound in Clear app, change theme, and turn on iCloud syncing there.
OP feature suggestion:
- Ability to create a shared list through a syncing service.
- When creating a new item, use the checked off list to auto suggest. This prevents people having the same checked off item in the grocery list.

Related Posts