French trip hop band Chinese Man uses Macs
Check out Chinese Man in these music videos, including one from their new EP released today.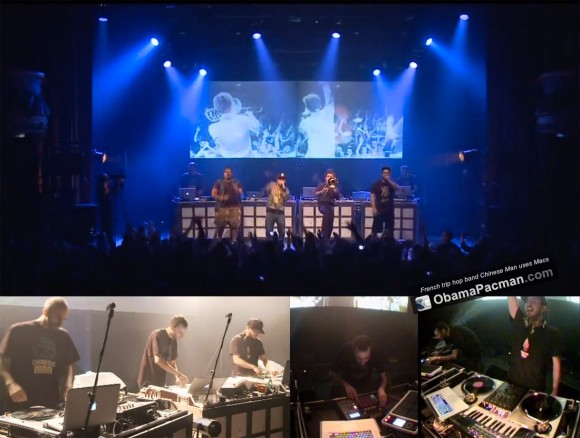 I came upon this Marseille, France based trip hop band at Montreal Jazz Festival last summer. Loved it!
Here's one of their most famous songs, I've Got That Tune, from The Groove Sessions volume 1. This Chinese Man performance video features Tumi / Taiwan Mc / Youthstar / Mr Raf:
Chinese Man released their new EP "Once Upon a Time" today.
The digital version is available on iTunes. The vinyl is available from Chinese Man Records. Here's one of the tracks as music video:
Their next full album, "The Groove Sessions Vol. 3" is coming in April 2014 along with the 10th year anniversary of the label Chinese Man records.
Here's a backstage look of their DIY DJ booths with 4 Apple MacBook Pro laptops on them: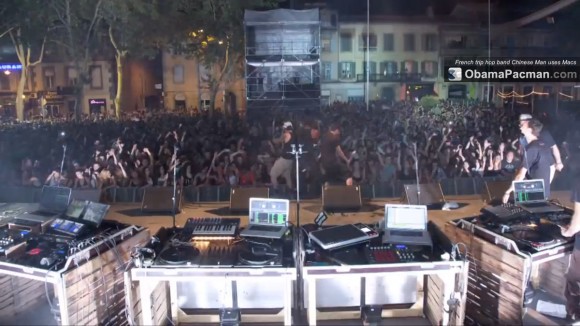 Here's another of my favorites, Get up, from Racing with the Sun:

Related Posts