Samsung Galaxy S5 trailer copies music from 2011 Apple iOS 5 video
Copy machines at SameSung are at it again! You can't make this up.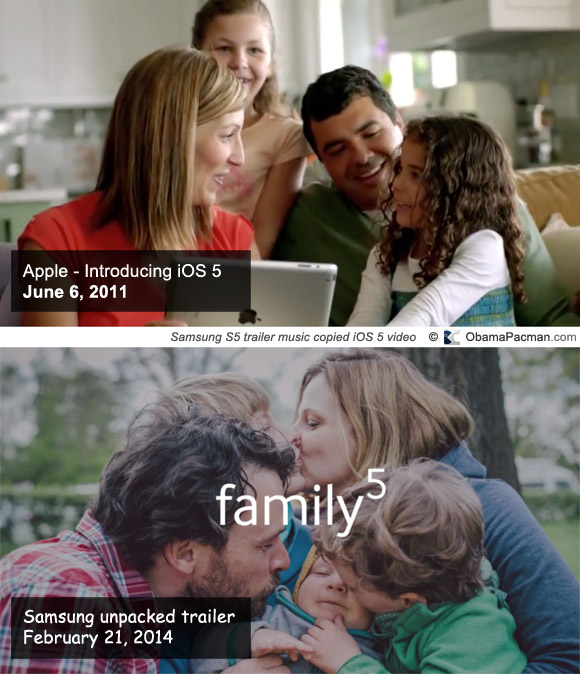 Samsung introduced the Galaxy S5 last week. Mark Gurman noticed the similarities of the music of a certain video:
Samsung's Galaxy S5 video uses the same music as Apple's video for iOS 5. http://t.co/ytOwm7TPeH http://t.co/MEWR2L4LDg

— Mark Gurman (@markgurman) February 21, 2014
Here are the videos.
Just play the first 3 seconds of each video to see what's up.
Samsung UNPACKED – Trailer
Samsung video, consisting mostly of stock images, including two images of a girl blowing bubbles, from February 21, 2014. The music plays throughout this short 37 second video.
Apple – Introducing iOS 5
Apple video from June 6, 2011, first shown on 2011 WWDC. You can hear the same music from the very beginning.
Surely Samsung did not copying Apple. Must be another one of these coincidences:

Related Posts