Apple 1.24.14 film was shot in one day, entirely using iPhone
This is the Apple Super Bowl 2014 ad that didn't air on February 2, 2014.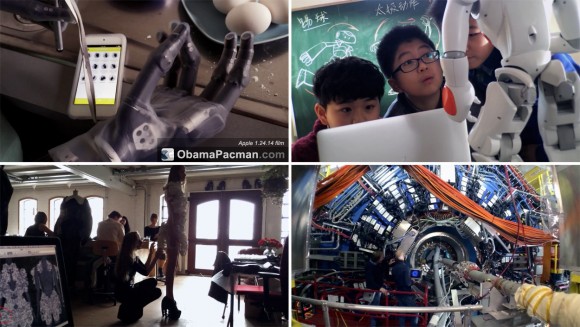 Here's the Apple 1.24.14 film, shot entirely using iPhones on January 24, 2014, involving 15 locations around the world and 45 stories.
Directed by Jake Scott, son of Ridley Scott — the director the iconic commercial that launched Macintosh in 1984.
Apple 30 years:
"On January 24, 1984, Apple introduced the Macintosh. And with it a promise that the power of technology, put in the hands of everyone, could change the world. On January 24, 2014, we sent 15 camera crews all over the world to show how that promise has become a reality.

From sunrise in Melbourne to nightfall in Los Angeles, they documented people doing amazing things with Apple products. They shot over 70 hours of footage — all with the iPhone 5s. Then it was edited and scored with an original soundtrack. Thanks to the power of the Mac and the innovations it has inspired, an effort that normally takes months was accomplished in a matter of days."
Of course the footage was edited on Mac.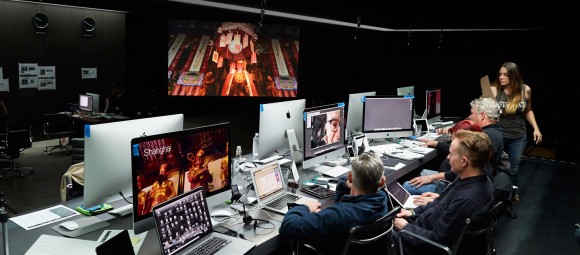 "In order to direct 15 separate locations filming in a single day, Jake Scott transformed a sound stage in Los Angeles into a command center. He equipped it with an arsenal of Apple products including iMac, Mac Pro, and iPad, along with large projection displays positioned around the room. From there he was able to watch every scene as it was shot, and direct all the action remotely via FaceTime. Many involved in the production believe this innovative approach to a multilocation shoot will be adopted by other filmmakers."
The production involved 100 iPhone, 46 iPad, and 86 Macs.
The video was released one day post Super Bowl 2014 but Apple launched the 30 years of Macintosh website on January 24, 2014.

Related Posts