Samsung Smart TV serves popup ads on top of your content
How low can sketchy Samsung go?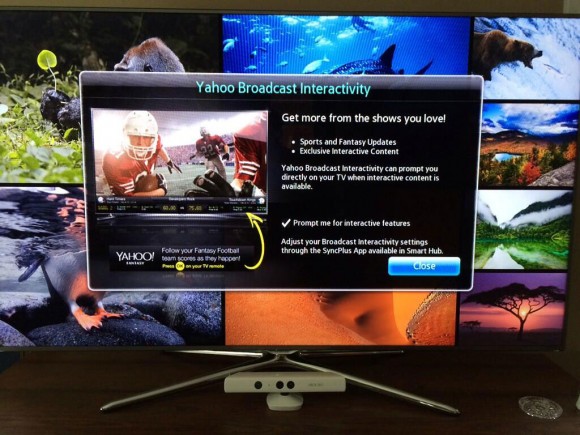 David Chartier noticed his Samsung TV is now serving popup ads:
"Bought our Samsung Smart TV two months ago, now it's showing popup ads for apps and services. To clarify: what you see is my Apple TV in the 'background' (running a photo screensaver) and a Samsung ad for Yahoo Broadcast Interactivity popping up on top of my Apple TV."
Not only was the ad unwanted, it was difficult to get rid of.
The popup ad cannot be dismissed with the Samsung TV remote, but Chartier finally figured out and explained how he got rid of the unwanted ad on his post.
I guess this is what happens when Samsung didn't copy Apple.

Related Posts