Apple released the new Mac Pro – world's most expensive hot air blower
Today, Apple launched the new 2013 Mac Pro mini desktop with Xeon E5 CPU. Tagline: Built for creativity on an epic scale.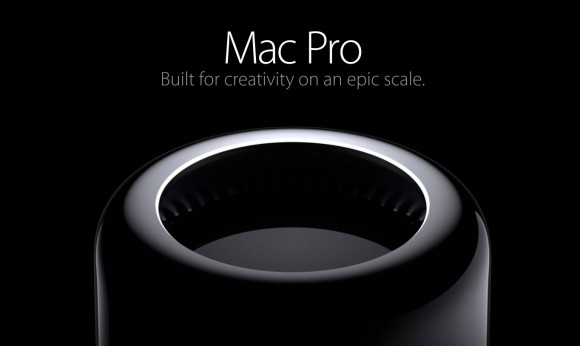 Availability of the made-in-the-USA 2013 Mac Pro started with shipping within days. However, the estimated shipping date quickly fell to February 2014: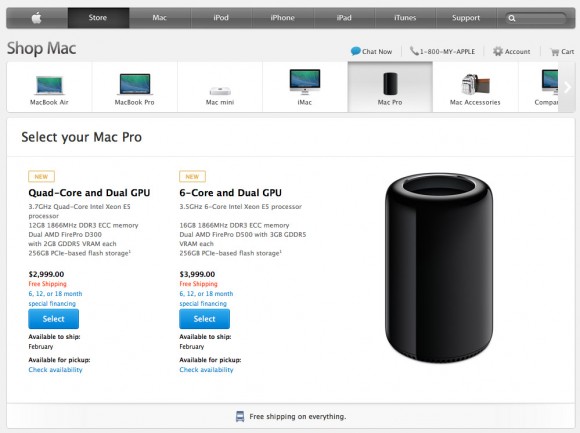 The new Mac Pro is designed with unified thermal core with Xeon workstation processors and dual GPU. The unusual circular computer design lead pundits to call it trash can or hot air blower. Note: article title inspired by @counternotions. ;)
It's so small but the new Mac Pro can totally be a great liquor warmer:
So @danfrakes is totally gonna get fired, you guys. @shawnblanc pic.twitter.com/KbbpCikUgp

— Jared Sinclair (@jaredsinclair) December 20, 2013

I would put some Fireball Whiskey or this vodka in there.
There are two standard models at $2,999 and $3,999. Different built to order options are available, with a maxed out Mac Pro with these specs priced at $9,599:
2.7GHz 12-core with 30MB of L3 cache
64GB (4×16GB) of 1866MHz DDR3 ECC
1TB PCIe-based flash storage
Dual AMD FirePro D700 GPUs with 6GB of GDDR5 VRAM each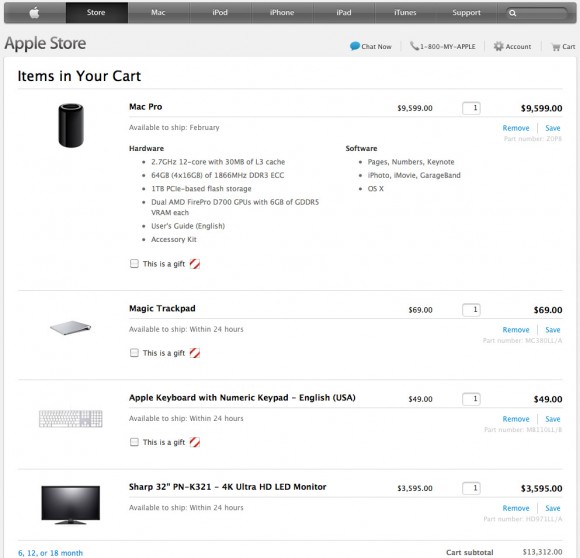 Besides blowing hot air, the 2013 Mac Pro supports up to three 4k displays with the six Thunderbolt 2 ports (only $3,595 each for the Sharp 32″ PN-K321 – 4K Ultra HD LED Monitor). Check out the Apple Mac Pro page for more details on its performance and tech specs.

Related Posts