Cut the Rope 2 launched
ZeptoLab's newest game is released today as Universal game for iPhone, iPad, and iPod touch.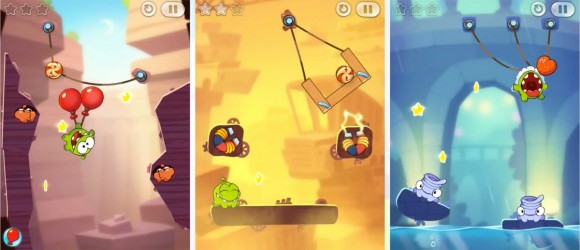 Cut the Rope 2 is launched exclusively for iOS (no Android version anytime soon). $0.99 download on the App Store. Here's a trailer:
Pros:
- Many more new puzzle types.
- Besides the usual 3 stars, there's a separate challenge per level (such as getting no star)
Con:
- Consumable In-App-Purchases (IAP). Lame.
The original Cut the Rope was launched in 2010 for iOS. It's one of my favorite games. For those who want to avoid the IAP money grab, I suggest getting the classic Cut the Rope versions:

Related Posts