12 Days of Gifts by iTunes (free apps, music, etc) starts today
Download a gift each day courtesy of Apple from December 26 to January 6.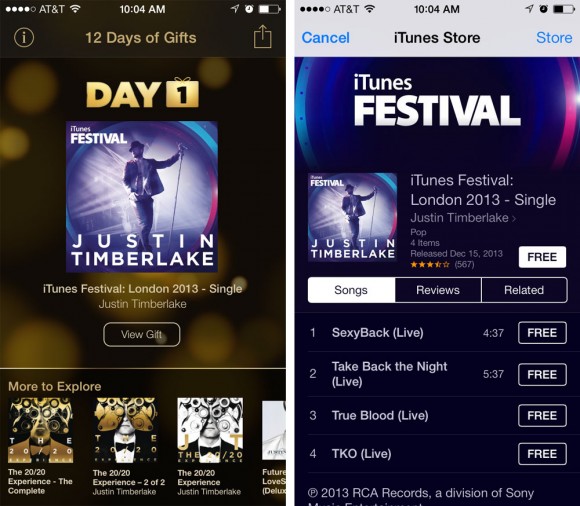 The gift each day can be songs, apps, books, movies, or "more." To grab your Apple freebie, download 12 Days of Gifts app (Universal App for iPhone, iPad, and iPod touch. 64MB).
The gifts may be different in some countries. Today, gift for most countries is a free download of Justin Timberlake's live singles from the 2013 London iTunes Festival:
SexyBack (Live)
Take Back the Night (Live)
True Blood (Live)
TKO (Live)

Related Posts