Samsung Galaxy Note demo powered by Microsoft Blue Screen of Death
What respectable company would use BSOD-inducing Windows XP in 2013? Samsung!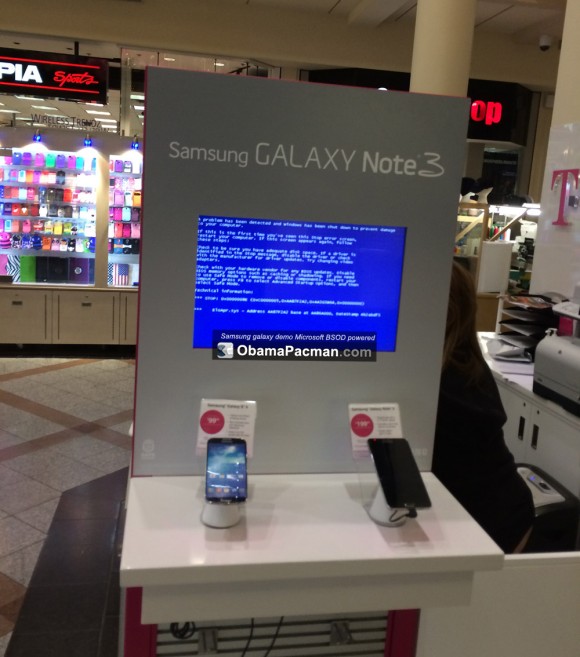 Right outside of an Apple Store selling the new iPad Air, I see an example why Samsung and Microsoft are a perfect match.
It's a Samsung Galaxy Note demo at a T-Mobile kiosk. The demo keeps rebooting, launching Windows XP, then crashing with blue screen of death. Here's my Vine:
It'll be funny if it's caused by malware Android apps from Google Play that infects Windows PCs.
Not shown in video is the HP computer splash screen. So who is responsible for tech support in this case?
Looks like each T-Mobile kiosk has two or more Samsung demo running on Windows. If there are thousands of these kiosks, that's gonna be a lot of Windows XP license isn't it? I wonder if Samsung paid for Windows license or pirated them? Unless the BSODs are free, Microsoft might want to check to see if Samsung paid for these licenses.

Related Posts