"Pencil," a smartly designed iPad stylus made for sketching
New beautifully designed iPad stylus from FiftyThree, the creators of Paper sketching app for Apple tablet.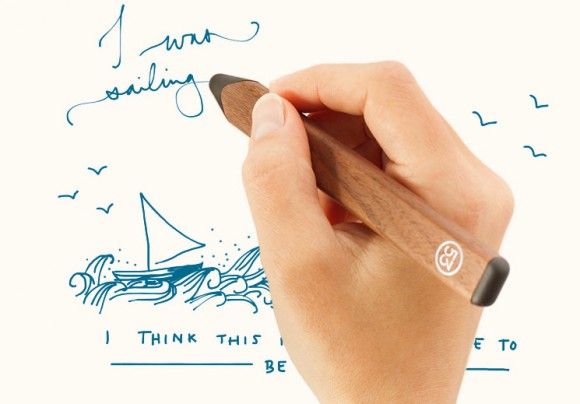 "Pencil" from FiftyThree is a stylus with carpenter pencil form designed to work with their "Paper" iPad sketching app. It also works with other apps and even other devices such as an iPhone as a regular capacitive display stylus. Here's a demo video:
"Pencil" stylus features
Palm rejection
Eraser built in
Use your finger to blend
Easy setup: press Pencil's tip to iPad screen running Paper app to pair
Charges fully from USB port in under 90 minutes, and delivers power for up to a month of normal use
Non rolling due to carpenter pencil form
Note: "Palm Rejection, Erase, and Blend work only with Paper, but Pencil also works well as a non-connected stylus in any other app and on any touchscreen device." Many of the iPhone and iPad accessories makers work with third party apps to add support for their hardware. I hope they let other app makers add support in the future.
Launch price of Paper stylus: $49.99 for metal version, $59.99 for walnut version. Neat feature: The Walnut version has an integrated magnet, which sticks on your iPad.
Done with your sketch? You can print a Moleskine book straight within the Paper app.

Related Posts