iPad Air is light!
Introducing the 2 page iPad Air courier tablet! ObamaPacman patent pending.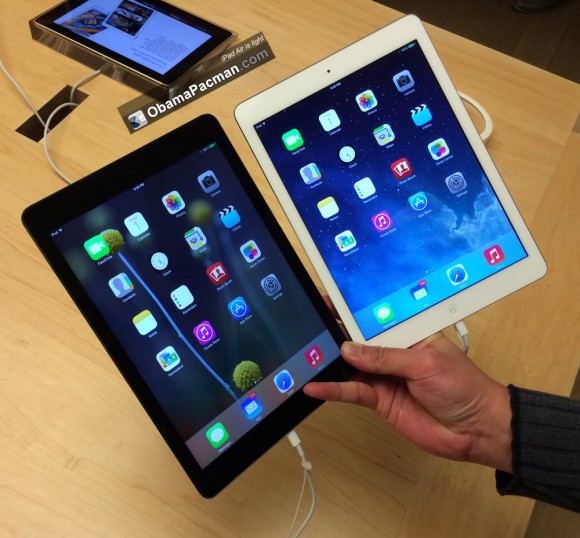 Here's me holding two iPad Airs. I have no problem holding any of the full size iPads with one hand. The 0.4 pound lighter iPad Air feels even easier to hold one-handed.
A few male tech writers who are still complaining that the iPad Air isn't as light as they thought are just wimps.
Released today, the 2013 Apple iPad Air weights just 1 pound, 0.4 pound lighter than the previous full size iPad.
Image photographed with my iPhone.

Related Posts