Microsoft Surface ad fails to calculate simple Excel addition
Microsoft desperate attempt to advertise Excel contains glaring calculation error. The weak defense by MS' communication lead, and OP's debunking of the lousy excuse:
Microsoft Surface ad fails to Excel at math by Daniel Eran Dilger @DanielEran:
Despite the incredible "power" of Office's productivity, Microsoft's own depiction of its software running on its hybrid tablet results in a $500 error. Charged with adding up just seven rows of numbers, Microsoft Excel running on the Surface comes up with a total of $9,000, as can be seen in the zoomed in detail below.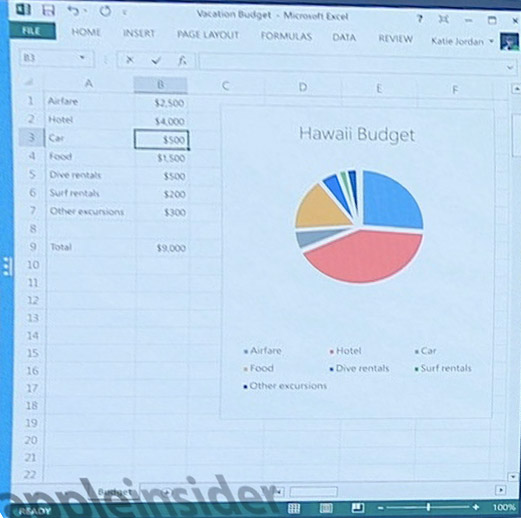 Add it yourself. Here are the numbers:
$2500
$4000
$500
$1500
$500
$200
$300
As Daniel Eran Dilger points out:
The correct sum for the numbers is $9,500, which Apple's Numbers app has no problem calculating on either an iPhone, a Macintosh, or even the beta version of iWork for iCloud accessible via a web browser. Despite lacking some features, such as chart editing or 3D depictions, the browser accessible Numbers can still add correctly.
Frank X. Shaw's excuse
Of course, Microsoft's excuse, tweeted by its head clown of corporate communications Frank X. Shaw, is:
"Excel recalculates when done editing — ad shows work in progress."
That's a lousy excuse because there's no entry in progress, as I point out: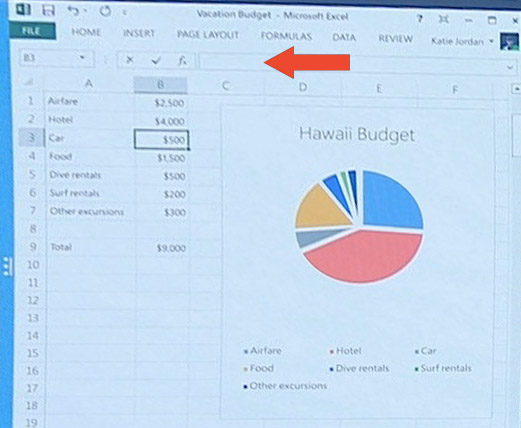 What a joke. Of course, despite spending more money than Apple, this won't be the last time Microsoft wastes advertising dollars with half-baked ads.
Image perspective correction by ObamaPacman

Related Posts