Tweetbot Twitter Client redesigned for iOS 7, available now
My favorite Twitter client has a brand new version for iOS 7.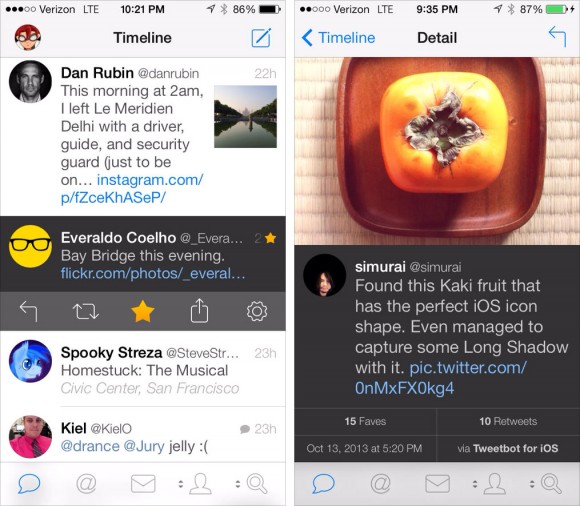 Newly released today, you can download Tweetbot 3 for iPhone and iPod touch on sale now at $2.99 introduction price ($4.99 normal price). The new Tweetbot features include iOS 7 design aesthetic, iOS technologies, and new custom animations.
The ability to see Tweet details, such as seeing what Twitter client was used to send the Tweet is made easier. Now a one swipe gesture instead of two taps.
Version 3.0 of Tweetbot is missing conversation view (swipe to right). Mark Gurman's review of the app said it'll be added back later.
What about the legacy version of Tweetbot? Version 2 still works with iOS 7 but it's gone from the App Store at this time. ObamaPacman found that Paul Haddad tweeted: "TB 2.x will go back in the store in a few weeks, was removed to avoid confusion. Will get bug fixes as needed."
Update (Oct 25): Paul Haddad added Tweetbot 3 FAQ

Related Posts