T-Mobile CEO John Legere shills for Samsung Note using his iPhone
The T-Mobile CEO doesn't know what he would do without his Samsung Note 3, which is probably being used as a paper weight or iPhone stand.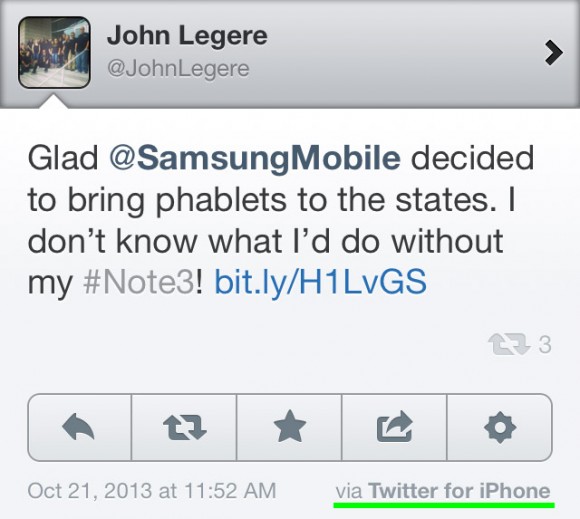 Steve Kovach caught T-Mobile CEL shilling for Samsung:
T-Mobile CEO @john_legere loves his Samsung Galaxy Note 3 so much he tweeted about it from his iPhone. pic.twitter.com/TRoEjI7NoD

— Steve Kovach (@stevekovach) October 21, 2013
Steve messed up the twitter name though. ObamaPacman found the actual tweet by @johnlegere.
All the recent tweets by T-Mobile CEO John Legere comes from an iPhone. You can see it yourself.
Samsung has the largest advertising budget of any company in the world, so plenty of people are paid to shill Samsung devices. This won't be the last person to be caught redhanded.

Related Posts