You can now print a Moleskine book from your iPad sketches
Fiftythree, the maker of the free Paper for iPad app teams up with Moleskine to create custom-printed books.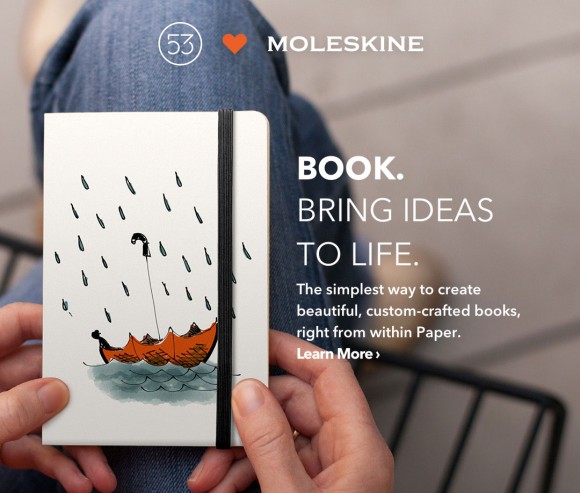 For $40 USD shipped, you'll get a 15 iPad page foldout of your Paper journals. Color-matched printing on rich, sustainable matte paper using HP Indigo digital press printer. You can choose a custom cover design or classic Moleskine black hardcover. Delivery in two weeks. Here's a short video:
To make a book, use the share button from the Paper for iPad app and you can then use your Apple ID to make an In App Purchase. Each iPad page will be printed full bleed on two pages. Very small margin of 3mm will be trimmed to make the pages full bleed.

Related Posts