High tech Halloween iWound costume with accelerometer controlled animation [app freebie]
Want to show off beating heart, moving eye balls, or iPhone accelerometer controlled animation in your halloween costume? There's an app for it.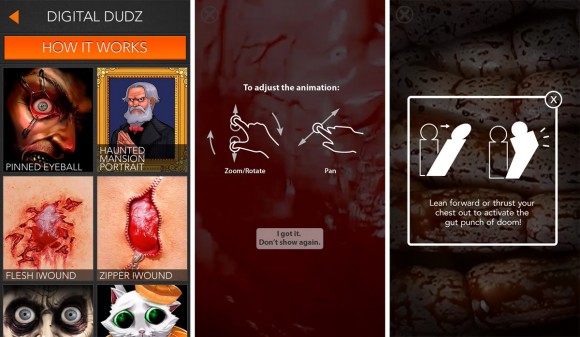 Digital Dudz Universal App is free download. Here's a demo of the accelerometer controlled gut punch of doom. Hint: when the zombie punches, lean forward to activate the animation.
There's no in app purchase, so all the animations are available for free.
It does have links to its own store selling clothing with iPhone holder made specifically to work with the app. But since today being Halloween, you might want to DIY a punch for it. Anyone want to make a Halloween Portal version?

Related Posts