Don't update to Mavericks 10.9.0 if you use Gmail in Mail App
To deal with Gmail's nonstandard IMAP implementation, Apple changed the Gmail implementation in Mavericks Mail App. However, there are some bugs.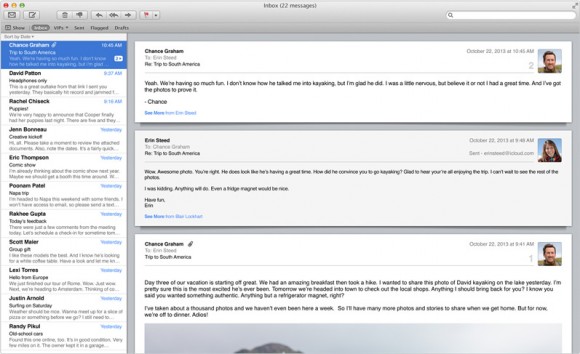 If you use Gmail in Apple's Mail App, you should not update to Mavericks 10.9.0.
The in-depth article "Mail in Mavericks Changes the Gmail Equation" by Joe Kissell explains the Gmail workaround for previous versions of Mail is broken with Mavericks:
"Apple Mail in OS X 10.9 Mavericks treats Gmail accounts differently than any previous version of Mail did. Although some of the changes are quite clever, the implementation has flaws."
Before Mavericks, a workaround to prevent seeing duplicate Gmail messages is to hide "All Mail." But in Mavericks you need to enable "All Mail," that that causes problems. The 10.9.0 implementation flaw means that all your Gmail messages will be re-downloaded by Mavericks Mail App, which might take days due to Gmail throttling. Some people are experiencing syncing issues. In addition, due to the new structure in Mail App: AppleScript don't work with Gmail accounts, and Smart Mailbox might show phantom unread badges.
Might want to wait to see if 10.9.1 update fix the issues first.
Or you can switch away from the non-standard-compliant Gmail to the free email provided by iCloud.com (using your Apple account) or Outlook.com from Microsoft. Another option is to go with paid service such as Fastmail.fm.

Related Posts