Download awesome platforming game Badland – on $0.99 sale for Halloween [+ Review]
Put on your headphones for this fun platform puzzle game, currently 75% off.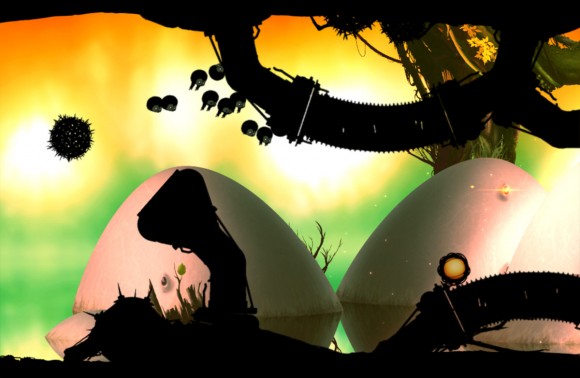 Badland [Universal App] is a side-scrolling action physics puzzler, where you control a glob of a clone that can fly, roll, bounce, and stick depending on what power-up it collected.
This iOS first game is the winner of 2013 Apple Design Award, and it's a blast to play.
Badland features:
Single player mode with 70 levels (and more are planned)
Local multiplayer mode with up to 4 players
Universal app with no IAP
iCloud sync of game progress
Badlands uses a one touch control scheme, but it's not a one trick pony such as Jetpack Joyride or Tiny Wings, where the game got boring for me quickly.
There's no story no dialogue, so if you are looking for a story, this is not your game. If you are looking to test your reflexes, than Badlands is a must have iOS game.
In Badlands, the character physics behaves differently depending on its size and the power-up it's using. When the clone is big, it feels heavy. When it's small it can get smacked around by the environment. There's ambient sound and the sound effects of the clone bouncing is really nicely done.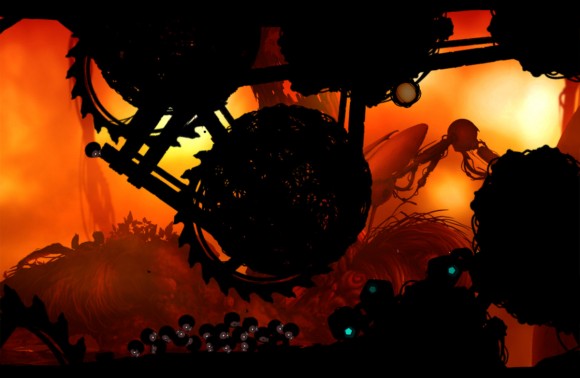 The difficulty ramps up gradually over the game. Since there's NO in-app-purchase, it's a skill based game (you won't hit a difficulty paywall that's pay to win).
To make things easier, most levels have multiple checkpoints, and there's even cloning with a certain power-up. Later on a few levels you have to beat in one go, but they are usually shorter.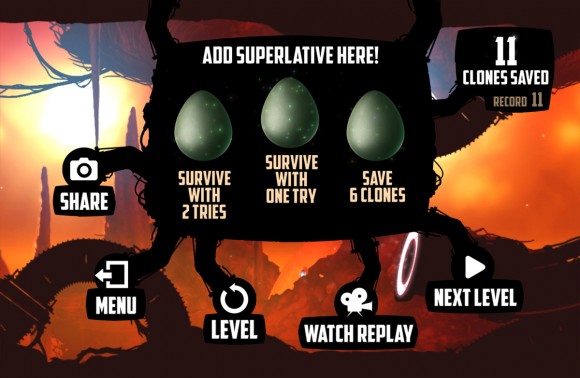 To make the game more challenging, once you beat each level, you can play the optional missions. There are 3 missions per level. The challenges are varied and some can be very difficult.
The developer adds new levels to Badlands so that's a plus. What would make this game perfect? An original soundtrack like that of World of Goo.


Related Posts