Apple iPad 5 media event confirmed for October 22
Apple will host a special event about the new 2013 iPad and iPad mini two weeks from today.
Today, Jim Dalrymple confirms AllThingD's "Apple Will Hold Fall iPad Event on October 22" report. The focus of the event will be on iPad 5 and iPad mini 2:
"The fifth-generation iPad is expected to feature a thinner, lighter design akin to the iPad mini's, and an improved camera. It will run Apple's new 64-bit A7 chip. The second-generation iPad mini will be upgraded with a retina display and also see the A7 incorporated into its innards."
Some mention of the new Mac Pro and OS X 10.9 Mavericks are also expected.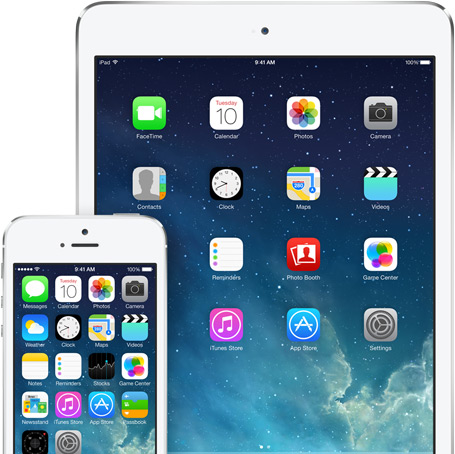 Image: iPad mini and iPhone 5s with iOS 7

Related Posts