Samsung D780 Gold Olympic Edition & E900 vs. Apple gold iPod mini
After Samsung is ridiculed for copying the gold iPhone, shoddy SameSung sheep made some counterpoints in the comments on The Verge.
First, they claimed that the 2007 movie Ocean's 13 featured a gold Samsung phone. In reality, that device was a movie prop. It was not an actual product.
Eventually, Samsung apologists pointed out some actual products:
- 2008: Samsung D780 Gold Olympic Edition
- 2006: Samsung E900
Well, guess what? In 2004 Apple released the gold iPod mini.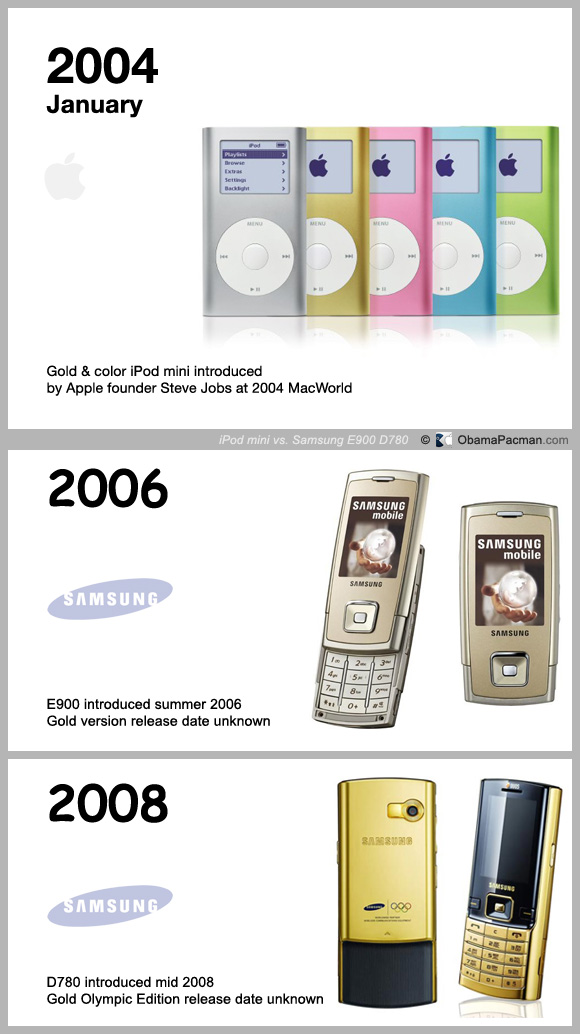 A decade ago, the Apple iPod was the must have device, contributing Apple's decade of growth. Surely Samsung doesn't know anything about it. Nice reflection in the Samsung SGH-D780 image!

Related Posts