Samsung copies golden iPhone with "unique" Galaxy G4 Gold Edition
Surprise, surprise. The classless Korean imitator follows Apple's lead once again.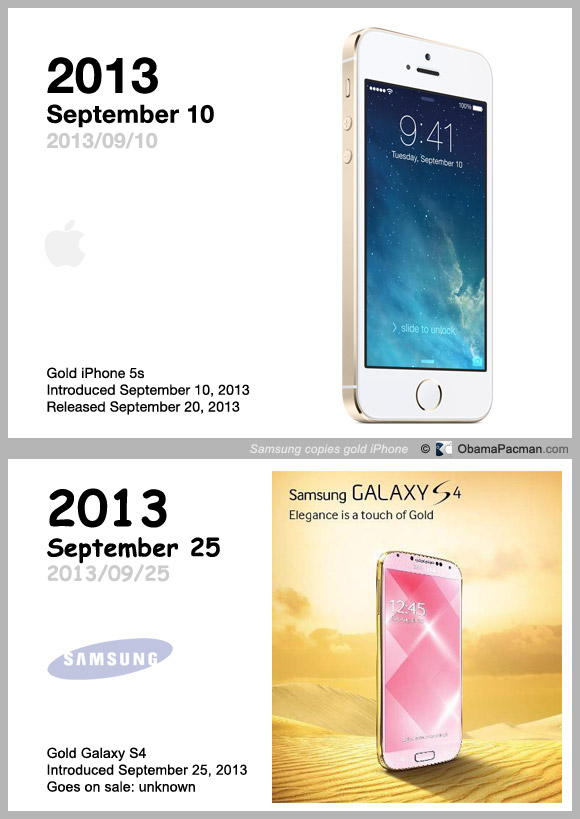 On September 10, 2013, Apple announced the gold iPhone 5s. The golden iPhone goes on sale last week on September 20.
Today, September 25, 2013, Samsung Mobile Arabia tweeted: "Introducing the new Galaxy S4 Gold Edition – for a style that's uniquely yours!"
Samsung is pathetic. Surely the SameSung phone is "unique", considering that Apple announced the gold iPhone 5s over two weeks ago, and Apple started selling the golden iPhone last Friday to high demand.
The gold copysung phone does not have fingerprint scanner nor 64-bit CPU. That SameSung product will probably come next year.

Related Posts