Japan carrier NTT DOCOMO will start selling iPhone on September 20
For years, Japan's largest mobile phone carrier NTT DOCOMO would not offer the iPhone, losing customers to its competitors as the result. They finally changed their mind.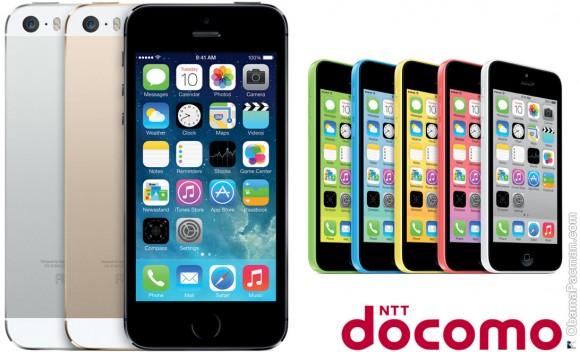 "TOKYO and CUPERTINO, California—September 10, 2013—NTT DOCOMO and Apple today announced that iPhone 5s, the most forward-thinking smartphone in the world, and iPhone 5c, the most colorful iPhone yet, will be available on the DOCOMO network beginning on Friday, September 20. iPhone 5s features an all-new A7 chip, making iPhone 5s the world's first smartphone with 64-bit desktop-class architecture for blazing fast performance, an all-new 8 megapixel iSight camera and introduces Touch ID, an innovative way to simply and securely unlock your iPhone. iPhone 5c features an all-new design, packed with incredible features that people know and love, in five gorgeous colors—blue, green, pink, yellow and white."
iPhone 5s and iPhone 5c will be available on September 20 on NTT DOCOMO. That day, the new 2013 iPhone 5s and 5c will also be available on Japan's Softbank and KDDI.
Finally, some real competition on NTT DOCOMO. As in the U.S., when the carrier offer iPhone, a larger of Android phone users switch to the iPhone.

Related Posts