iPhone 5s Touch ID fingerprint identity sensor – short video
Jony Ive (Senior Vice President, Design) and Dan Riccio (Senior Vice President, Hardware Engineering) talks about Touch ID in the new iPhone 5s.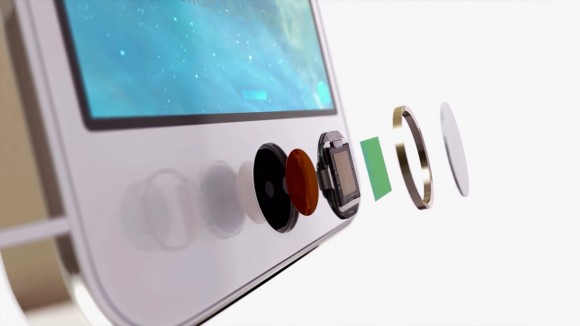 The iPhone 5s Touch ID sensor sits behind the home button, which is made with sapphire crystal, one of the clearest, hardest material available. Three minutes video:
For the security minded the encrypted and hashed Touch ID fingerprint key only stays on the user's iPhone 5s. Riccio notes: "It's never available to other software, it's never stored on Apple servers or backup to iCloud."
Not mentioned in video: Traditional fingerprint sensors uses simple swipes, which causes errors due to many different angles the finger can interact with the sensor. The iPhone 5s Touch ID uses a better way.

Related Posts