iPhone 5s "the gold standard in phones" launched by Apple with 64-bit CPU, M7, Touch ID fingerprint reader
iPhone 5s, the first mobile phone with 64-bit CPU, introduced today at Apple's Fall 2013 media event.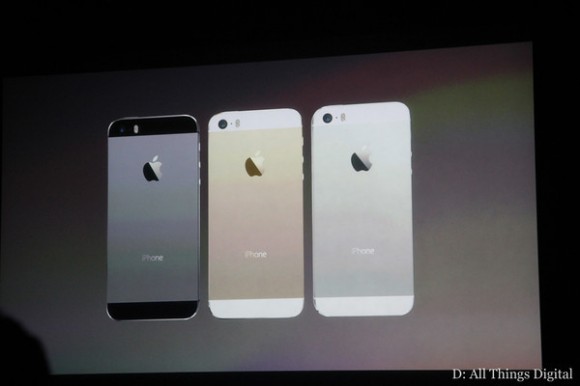 Phil Schiller introduced the iPhone 5s. It comes in Silver, Gold, and Space Gray:
"It is the gold standard in phones"
Three major features of iPhone 5s follows.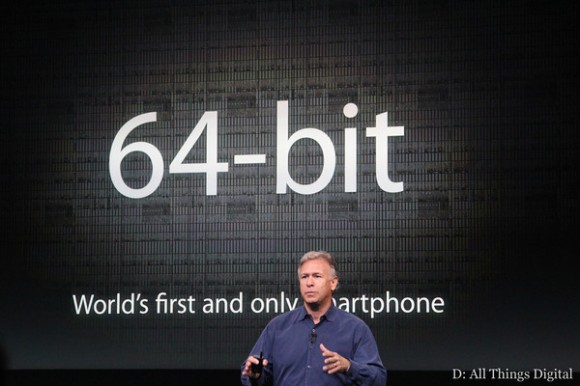 1) iPhone 5s performance
A7, the first 64-bit CPU for a phone
Runs 32-bit and 64-bit apps
OpenGL EL for console-level graphics
"Epic was able to convert Infinity Blade to 64-bit in two hours"
M7 motion co-processor continually measure data from accelerometer, gyroscope and compass. Paves way for new health and fitness apps
Up to 10 hours 3G talk time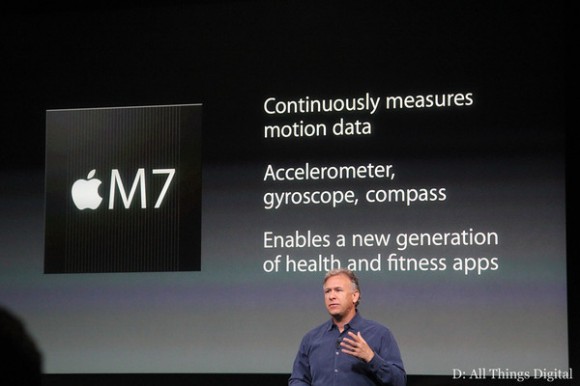 2) New Apple designed camera in iPhone 5s
15% larger sensor with larger pixels
f2.2 aperture lens
Takes multiple photos and choose the sharpest image automatically
Dual-LED flashes
Image stabilization
New 10 frames per second burst mode, camera roll presents best (but you can see all images)
Slow motion camera: HD 720P videos at 120 frames per second
28 megapixel panoramic shots, exposure adjusted automatically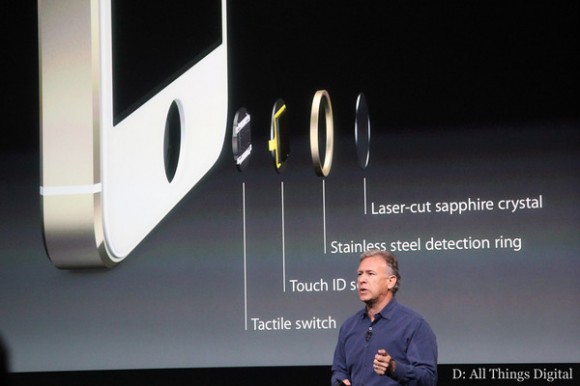 3) Security
Forget passcode or password. iPhone 5s uses "Touch ID" sensor, which is smaller than human hair but can scan fingerprint at 500 pixels per inch
scans sub-epidermal skin layers
Censor in home button
Touch ID can be used to unlock phone and make iTunes purchases
read in any finger orientation
Other apps don't get access to the fingerprint
Fingerprints are never uploaded to Apple's servers or backed up to iCloud
Prices of iPhone 5S:
iPhone 5S 16GB: $199 with contract
iPhone 5S 32GB: $299 with contract
iPhone 5S 64GB: $399 with contract
Apple-made leather cases including a (Product) Red one is available at: $39
iPhone 4S will be the free iPhone at carriers. I guess iPhone 5 is cut and replaced with iPhone 5C.
There's no pre-order for iPhone 5s. Pre-order for the iPhone 5c starts this Friday September 13, 2013. Both new 2013 iPhone 5s and 5c will go on sale a week later in US, Australia, Canada China, France, Germany, Japan, Singapore, and UK.
via AllThingsD

Related Posts