iPhone 5c 'Plastic Perfected' TV ad – short video
This week, Apple released this new 30 second TV ad about the iPhone 5c.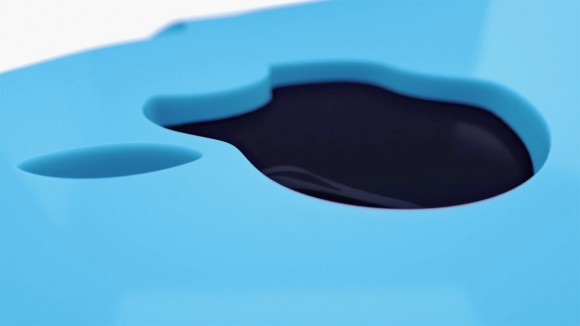 "iPhone 5c, for the colorful."
This videos shows colorful liquids morphing into iPhone 5c, with parts growing out of its five colorful cases.
As reminded by commentor zennogo in the Nokia Lumia copied iPod nano article, Apple was an earlier pioneer in using color in mass produced products.
At a time when companies typically use no more than one color and black, Apple started using its six color "rainbow" logo in 1976. It was in use until 1998, when Apple changed its logo to a single color to again stand out from the pack.

Related Posts