iOS 7 public release date: September 18
Apple's new iOS will include over 200 features, release date is next week.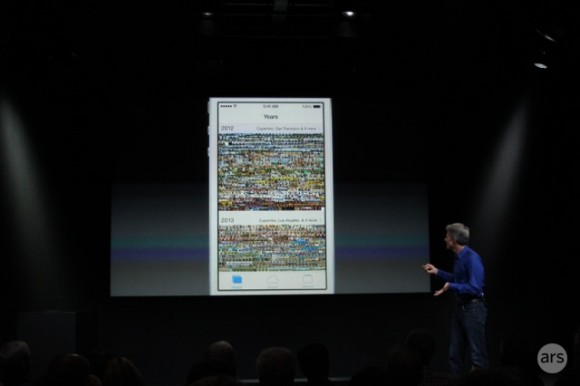 iOS 7 will be released on Wednesday September 18, 2013. Features demoed by Craig Federighi include:
Swipe up for Control center (with setting toggles, flashlight, music control, etc)
Improved Notification Center
Recommend when you should leave to get to appointment on time
New multitasking interface
Photos app camera roll replaced by groups aka "moments" based on time / location
Airdrop: beam photos to nearby iPhone through p2p wifi
iOS 7 will support iPhone 4, 4S, and 5; the fifth-generation iPod touch; and the iPad 2, iPad mini, and both Retina iPads.
via ars

Related Posts