Gold iPhone 5S ideas [comic]
Tim Cook is expected to introduce new and possibly golden iPhone tomorrow at Apple's 2013 Fall media event. Joy of Tech has some ideas.
The new iPhone 5S is rumored to come in gold / champagne color in addition to black and white. Here are some ideas from Joy of Tech about the new iPhones: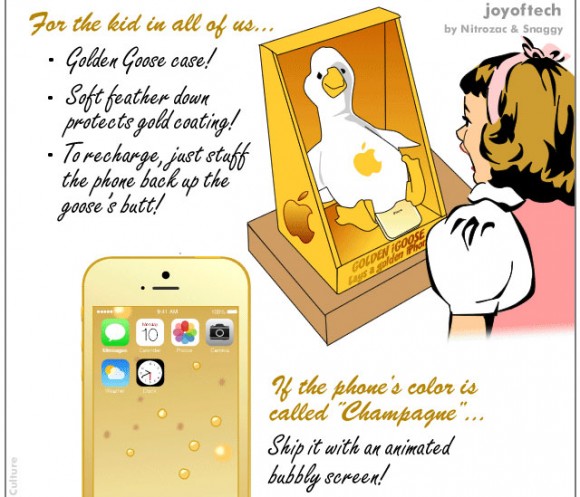 Golden goose case
Soft feather down protects gold coating
iGoose surprise: To recharge, just stuff the phone back up the goose's butt
If the phone's color is called Champagne, ship it with an animated bubbly screen
The above is only a portion of the comic panel. Check out the full comic on their site.

Related Posts