Behind the secret Apple Store black curtain
Last night, Tyson's Corner Apple Store was covered with black curtains as usual. But as the iPhone 5s line was allowed into the mall, we get to see some secret normally hidden behind curtains.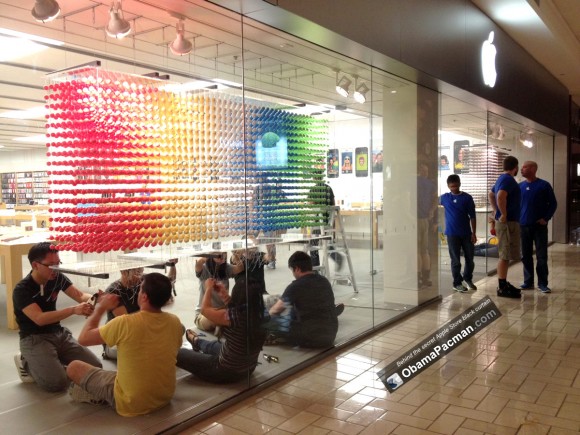 The display of iPhone 5c-colored-balls was put together by Apple Store staff. The people in the front of the line (who got there at 10PM last night) get front-row seats.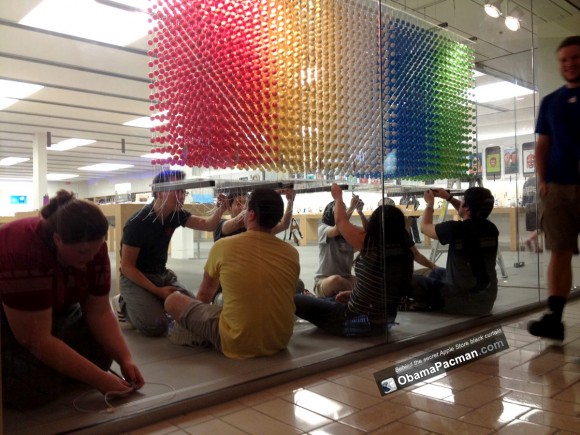 This must be one of the first times when the public get to see the construction of an Apple Store display. I think Apple is daring Samsung or Microsoft from copying these displays.

Related Posts