How to Cook Everything, Badland, & more – download these great iOS apps for free!
To celebrate the upcoming App Store five year anniversary, some great iOS apps are available as a free download, up to $20 off.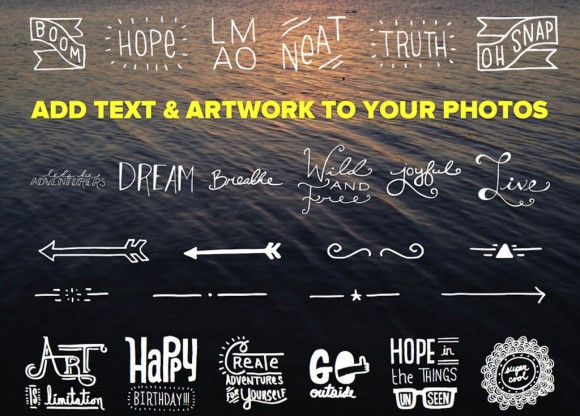 Most of these iOS apps are never available for free before.
Max Whitby, the CEO of Touch Press, which makes Barefoot World Atlas app, told ABC that its free app sale is voluntary and part of what it considers marketing expense:
"In marketing apps you have to consider the big picture. The loss of one week's paid sales is far outweighed by the wider gain in awareness."
Here are the free iOS app downloads. If you don't have an iOS device right now you can still download with iTunes and save it for later.
Barefoot World Atlas
Interactive world atlas designed for children. Linked to live data from Wolfram Alpha. Barefoot World Atlas is the result of a year-long partnership between award-winning children's publisher Barefoot Books, and Touch Press, the people behind numerous Apps of the Week including The Elements, Solar System for iPad and March of the Dinosaurs.
Universal App, $4.99 off, 1.13GB download
How to Cook Everything
Full bestselling cookbook made for iOS, with built-in timers, shopping list, and retina display graphics. Contains over 2,000 gourmet recipes.
Universal App, $9.99 off
Over (image shown on top)
Add custom text captions to photos
Universal App, $1.99 off
Day One
A personal journal to record memories, ideas, events, and photos. Feature includes tagging, passcode lock, sharing through HTML email, plain text, or as PDF. Syncs between iPhone, iPod touch, and iPad using iCloud or Dropbox.
Universal App, $4.99 off
Traktor DJ
Fully featured DJing app for iOS
iPhone & iPod touch app, $4.99 off
Traktor DJ for iPad, $19.99 off
Games
Infinity Blade II
Sword fighting game
Universal App, $6.99 off, 1.1GB download
Badland
Apple Design Award winning platformer
Universal App, $3.99 off
Superbrothers: Sword & Sworcery EP
Highly rated retro looking game with original music. You either love it or hate it.
Universal App, $4.99 off
Tiny Wings
One button arcade game where your tiny bird uses hill jumping to fly
iPhone and iPod touch app, $0.99 off
iPad app, $2.99 off

Related Posts