New Deus Ex game for iPhone & iPad released [gameplay video]
Two years after release of Deus Ex: Human Revolution, Edios is launching the first Deus Ex game for mobile devices this Thursday for iOS devices.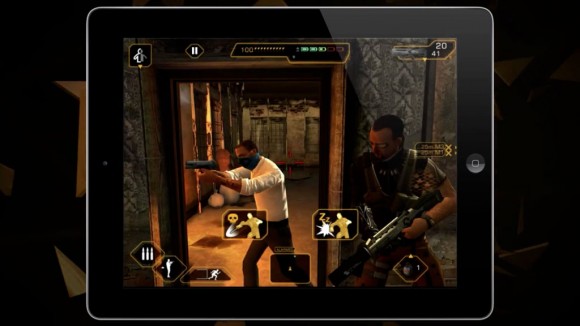 Eidos Montreal announced the launch date for iOS game Deus Ex: The Fall on July 11, 2013. The game will be $6.99 / £4.99 / 5.99€ for iPhone, iPad, and iPod touch. It will be compatible with iPad 3 and above, iPhone 4S and above, and iPod Touch 5 and above.
UPDATE, July 10
The game is released one day early! You can now download Deus Ex: The Fall for iPhone, iPad, and iPod touch. It's a 808MB download but 1.6GB needed to install. For $6.99, you get 10 hours of gameplay.
*** Jailbreakers beware ***
As of version 1.0.2: App Store reviews are saying if you are using a jailbreaked device you can't shoot. However, on July 12, the developer noted they will remove the jailbreak device block in the next update.
Here's an iPad demo by Jean-Francois Dugas, Executive Game Director – Eidos Montreal Deus Ex. A neat feature is that the on screen game controls can be adjusted:
You can download wallpapers and ringtones on the announcement page.
The game follows the book Deus Ex Icarus Effect. It takes place in 2027, the same time as when Deus Ex: Human Revolution. You play as Ben Saxon, a former British SAS Mercenary.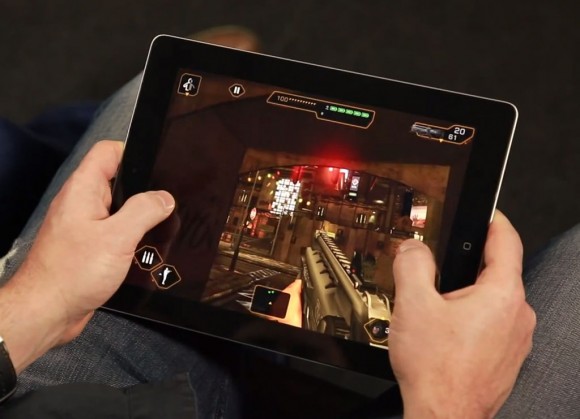 Here's the Deus Ex: The Fall game trailer:
Of course, there is currently no launch date for Android version.

Related Posts