Chasing Ice: stunning climate change documentary partly made with Mac
I strongly recommend you watch this film about an ambitious eco-documentary project by notable National Geographic photographer.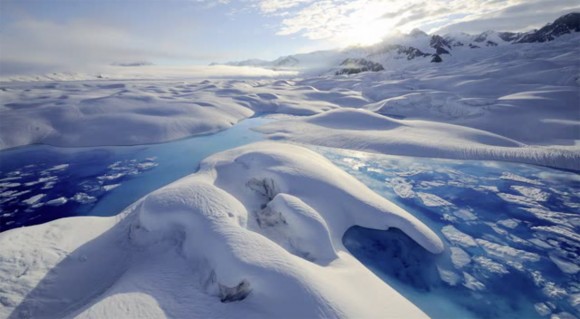 Photographer and scientist James Balog used to be a climate change skeptic. He thought the claims were based on exaggeration. Around 21:15 in the film, he says he originally:
"I didn't think that humans were capable of changing the basic physics and chemistry of this entire huge planet."
Balog, an avid mountaineer and ice climber, would often bring his camera to his trips. After seeing first-hand the massive glaciers in several locations disappearing over a very short time – in the span of several years – he changed his opinion on climate. He became convinced that it is his duty to do whatever he can to combat climate change. He did what he could do best: seek out glaciers and photograph them, in order to provide undeniable visual proof of the changes over time caused by global warming. He launched the Extreme Ice Survey in 2007 to visually document climate change.
The goal is to take time lapse photos of these melting and disappearing glaciers. In the years that follow, James Balog risked his injured knee hiking and ice climbing with his team to remote places to setup and collect the photos.
Like many accomplished artists, James Balog uses an Apple laptop, even in the unforgiving arctic! (Maybe he needs to talk to these scientists using iPod touch to remotely record biodiversity in Central America.)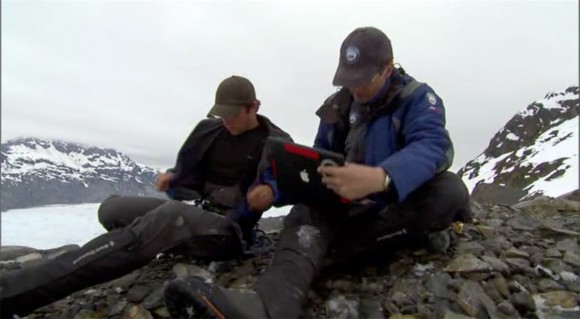 His story is told in the documentary film Chasing Ice, available on iTunes in HD or SD and Netflix (Blu-ray / DVD pre-order
on Amazon). It won best cinematography at Sundance, and is currently rated 95% fresh at Rotten Tomatoes.
Check out the trailer below. I highly recommend this film.

Related Posts