Check out the first trailer of Steve Jobs movie 'Jobs' starring Ashton Kutcher
Release date is this summer, the first trailer is just released for the movie starring Ashton Kutcher as Steve Jobs.
"It only takes one person to start a revolution… Some see what's possible, others change what's possible."
The Jobs movie premiered at the 2013 Sundance Film Festival. It was originally set for release on April 19, but it got delayed due to poor reception. Excuse for the delay at the time: we need more time for "promotion".
The trailer looks good to me, so perhaps they took time to edit the movie better? The new release date for Kutcher's Jobs is August 16, 2013. The trailer was ripped by someone from this Yahoo Movies page.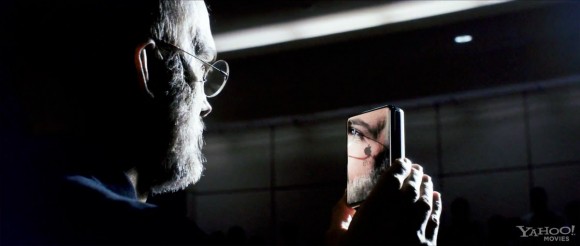 The Kutcher movie, along with the awful Steve Jobs movie by Funny or Die are unofficial productions. The official Steve Jobs movie by Aaron Sorkin (screenwriter of Facebook movie 'Social Network') has no release date yet.

Related Posts