Why the long face? Microsoft Facebook ad fail
Money well spent: Microsoft promotes Bing using the most professionally stretched image ever.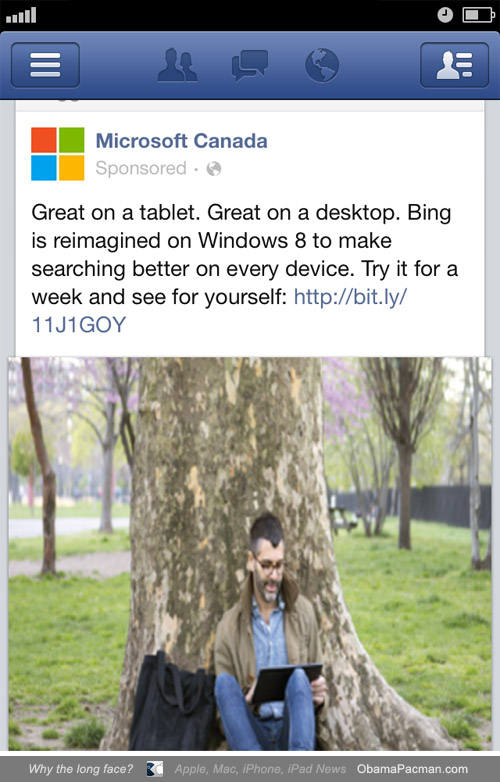 This distorted image featuring Mr. long face was used by Microsoft Canada as a promoted post on Facebook today, May 19. Of course I have to share it on FB for laughs and giggles.
The original image was uploaded by Microsoft on April 26, almost five weeks ago. As an example of Microsoft efficiency, the low quality image inexplicably takes up almost 400 KB. The crowd definitely loves it, jokes at Microsoft's expense include:
"Windows 8 is apparently not that great for scaling photos before posting them to facebook" – Jean-Michel Boily
"You can tell a Microsoft product took this pic. It's terrible." – Jeremy Wallace
"all you have to do is bloat this image width wise just as much as windows is and the image will look perfect! lol" – Joe Friedel
Well, at least Microsoft didn't Photoshop out a black man this time.

Related Posts