SNL mocks Google Glass [video]
The totally-natural Google Glass lampooned by Saturday Night Live.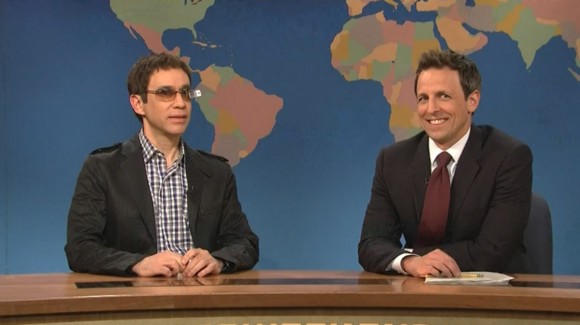 On this weekend's SNL episode, Randall Meeks – white guy with Google Glass describes how the device functions on Weekend update with Seth Meyers. See the clip from the May 4, 2013 Saturday Night Live here (season 38, episode 19 with host Zach Galifianakis) and from NBC:
NBC limited the above video to US only. Try this if you are outside of US:
Google Glass' awkward way to activate the device, lack of mobile internet (the $1500 device only has WiFi), and lack of volume control are made fun of by the comedy show.
In related note, here's a vision of the Google Glass future,what happens when Google Glass is loaded with ads, and a new way to hurt yourself with Google Glass.

Related Posts