WWDC 2013 tickets sold out in 2 minutes
Even with Apple limiting World Wide Developer Conference tickets to one per person, and at a price of $1,599 each, the ticket sold out in record time.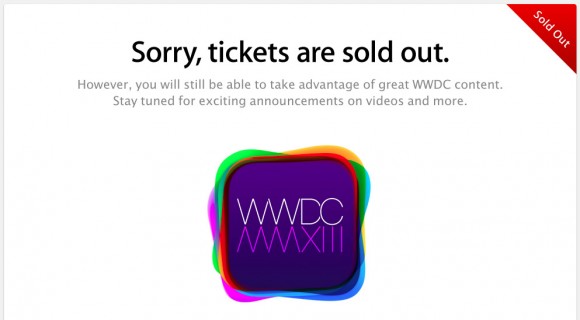 The 2013 WWDC tickets went on sale around 1:15 eastern (10:15 PDT), and they are gone in a flash. Reports are that the tickets sold out in under 2 minutes. Some say it sold out in 90 seconds, some say it sold out after 100 seconds.
everyone is slightly incorrect, it didn't sell out after two minutes, it sold out after one minute and 40 seconds. trust me, I'd know.

— Will Strafach (@chronic) April 25, 2013
Here's a history of WWDC ticket availability. From the look of it, if interest grows at the same rate, Apple will sell out 2014 tickets in about two seconds.
2008 WWDC: sold out in 2 months
2009 WWDC: sold out in 1 month
2010 WWDC: sold out in 1 week
2011 WWDC: sold out in 12 hours
2012 WWDC: sold out in 2 hours
2013 WWDC: sold out in 2 minutes
Perhaps a better way for Apple is to implement a lottery system for the 2014 WWDC tickets?
For the developers who can't attend, Apple will post session videos.

Related Posts