Apple: WWDC 2013 ticket goes on sale tomorrow April 25
My eyes are hurting… make it stop! With the most psychedelic logo ever, Apple announced the 2013 Worldwide Developers Conference (WWDC).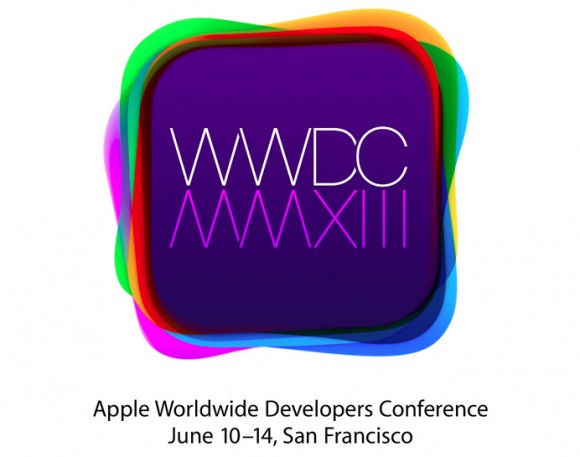 The 2013 Apple WWDC will take place on June 10-14 in San Francisco. Tickets will go on sale 10 AM PDT tomorrow, Thursday April 25.
"Get an in-depth look at what's next in iOS and OS X, and learn how to take your apps to the next level. With over 100 sessions, extensive hands-on labs, and engaging events, you'll connect with Apple engineers and fellow developers for an incredible week of inspiration"
Tickets are $1,599 each and only available for existing member of the iOS Developer Program, iOS Developer Enterprise Program, or the Mac Developer Program.
Tickets for 2012 WWDC sold out in under two hours. I bet the 2013 WWDC tickets will be sold out in record time. Can't make it? Apple notes:
"Can't make it to WWDC? We'll be posting videos of all our sessions during the conference, so Registered Apple Developers can take advantage of great WWDC content."
It's so bright, so vivid! What does it mean?
From the spectacular mix of colors, I would imagine something colorful is being introduced at this year's WWDC. So, is Apple changing the look of the "stale" iOS design? Or does it has something to do with free LSD trips for developers?
And this year's WWDC logo hints at Apple sponsoring a free LSD trip for all attendees.

— Cocoanetics  (@Cocoanetics) April 24, 2013
Maybe Apple is introducing the new iWatch with multiple neon colors at WWDC 2013? Since Apple CEO Tim Cook mentioned yesterday that the next major Apple product to be "introduced" in the fall, this logo might be related a developer centric product.
Perhaps Adobe should watch out?

Related Posts