Download Real Racing 3 for iOS [app freebie]
Electronic Arts released the new Real Racing 3 as a freemium game for iPhone, iPad, and iPod touch.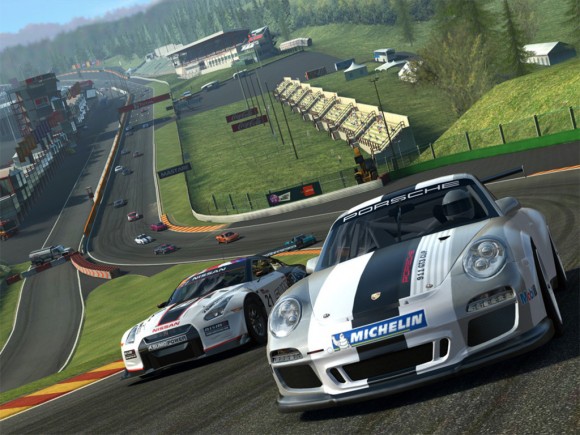 Two weeks ago the new Real Racing sequel was released in New Zealand, now it's available for the rest of the world!
Download Real Racing 3 Universal app (716 MB).
Pros:
Beautiful realistic racing game
Real race tracks from around the world
Compete in over 900 events
High end graphics including fully functioning rear view mirrors
"Time Shifted Multiplayer"
Con: Freemium focus, the game penalizes players that pay them with in app purchases. Real Racing 3 pushes people to pay real money. Yes, you can win races to earn in game currency for upgrades. However, unless you also pay for in app purchase, EA will make you wait for upgrade to be delivered, wait for the repair to complete, etc.
The game progression is also reduced to a sluggish pace. How bad? Jeff Scott wrote "The $503 iOS Racing Game: The Expensive Reality of the IAP Economics in Real Racing 3":
"To earn enough money to buy every car in Real Racing 3, what would it take? Our numbers show that it would take over 472 hours to earn enough money to buy all of the cars in the game. Or to purchase all of the cars with real money via in-app purchase, it would cost $503.22 at the current best rate."
I like Real Racing and Real Racing 2. The games are beautiful, realistic, innovative, and challenging, but they definitely don't need hundreds of hours to beat. Firemint was bought by Electronic Arts in 2011. This seems a bad direction for the franchise.

Related Posts