Google Glass ad
Project Glass was first previewed over a year ago. Today, Google released the latest Google Glass video featuring hot air balloon riding, trapeze performance, and chasing a girl through the airport.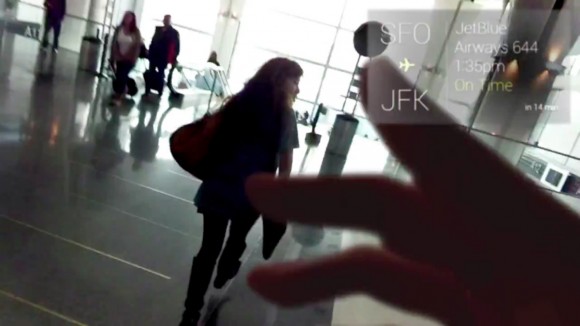 Video: Google Glass ad
My girlfriend: is that a GoPro ad?
Well, here's the Google Glass page. And here's the more likely reality of Google Project Glass with Ads.

Related Posts