Watch President Barack Obama's 2013 Presidential Inauguration live on iPhone
Although the official swearing-in ceremony already took place on the customary January 20, 2013 in the White House, the public ceremony will take place on Monday January 21.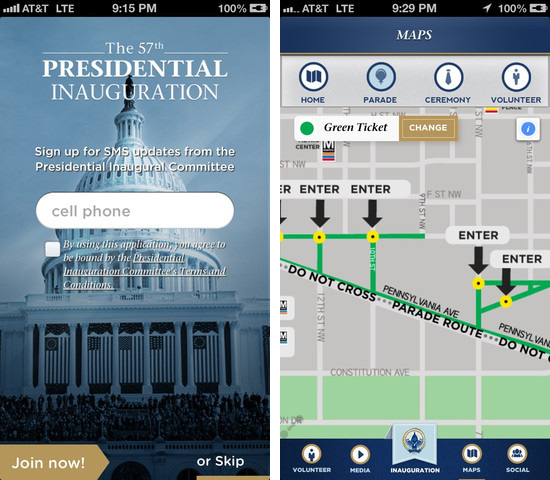 With Inaugural 2013 app for iPhone and iPod touch (viewable on iPad too), you can watch the 57th Presidential Inaugural live. President Barack Obama will continues his second-term as Commander-in-Chief.
The public Swearing-In Ceremony on the National Mall starts at 11:30 AM.
Besides the live video stream of Inaugural 2013, the app also features event schedule, maps, and announcements. Most of the info is also accessible on 2013pic.org. Strangely, the app is made by AT&T Services, probably because the event is ran by Joint Congressional Committee on Inaugural Ceremonies, not the White House.

Related Posts