podDJ for iPad by @pod2g launched on App Store
A new virtual DJ mixer app for the iPad, developed by iOS jailbreaker pod2G.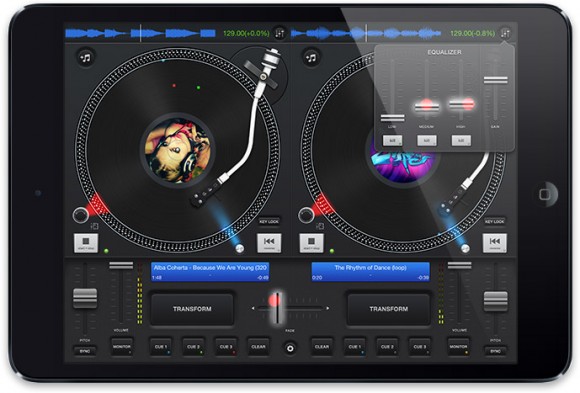 podDJ for iPad, launched on January 12, is $5.99 for the weekend, $7.99 until end of January, then $9.99. It is the first App Store app by @pod2G, who is is better known for his iOS jailbreaks such as iOS 5.1 untethered jailbreak.
Here's a short scratching video of the multitouch app, showing 2 and 3 fingers on the transform interface and one more finger on the virtual record:
podDJ claims to be "most realistic virtual turntable" available on the App Store. Here are some of its features:
Instant access to iTunes library without any loading delay
Sound output latency of 5 milliseconds
Zero latency cue points / Key Lock
High quality equalizer with separate bass, medium and treble settings, kill buttons, and 2 possibles curves
DIRAC 3 time-shifting
Transform buttons for advanced mixing and scratching techniques
BPM detection
Turntable emulation
Monitor (pre-cueing) output
Multi-touch: no limit to the number of screen touches
The iOS 6 app is said to work with hardware Numark iDJ Live [$83.39] and stereo splitting cable from various companies, including the Griffin DJ Cable [$12.99].
Here's a 6 minute video walkthrough of podDJ features by iDownloadblog:
Unlike apps such as DJ Player, podDJ comes with full functionality. No in app purchase required to unlock features.

Related Posts