jOBS movie with Ashton Kutcher as Steve Jobs to premier at Sundance 2013
Here's the first official photo of Ashton Kutcher as Steve Jobs in the new movie.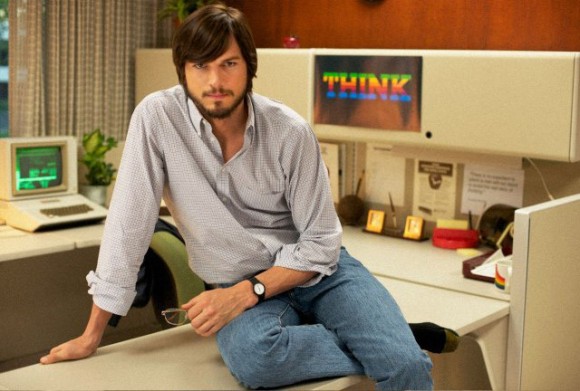 "Eight months after coping with the news that Ashton Kutcher would be playing Steve Jobs in an upcoming biopic of the late Apple founder, film and Apple fans are now beginning to grapple with the first official photo of Kutcher in character. Courtesy of the Sundance Film Festival, which, just moments ago, announced that jOBS—weird capitalization choice theirs, not ours—would premiere at this year's festival, the photo shows the Two and a Half Men lead in a cubicle. Outfitted in a button-down shirt, jeans, and a goatee—Kutcher's Jobs, who leans against a desk in front of a poster bearing the IBM slogan THINK—bears an eerie resemblance to a vintage photo of an actual Steve Jobs floating around on the Internet."
Here's the vintage Steve Jobs in cubicle photo: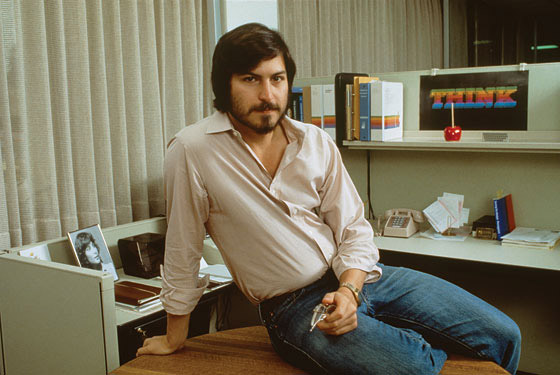 LA Times reports the Steve Jobs biopic, or biographical film will close the festival. The film is said to chronicle the defining 30 years of Jobs' life.
Sundance Film Festival 2013 will take place in Park City, Utah from Thursday, January 17 to Sunday, January 27. In 2011, the festival shown an immersive camera technology viewable on iPad.

Related Posts