HalfBrick Studios iOS Apps free today: Fruit Ninja and more
One day holiday sale of games for iPhone, iPad, and iPod touch by HalfBrick Studios. Download them for up to $3 off.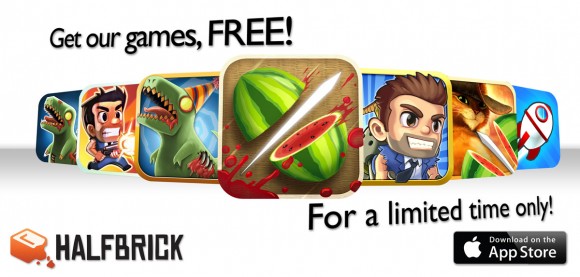 HalfBrick Studios make:
I like the Fruit Ninja series, which inspired some fan videos. Puss in Boots version comes with different mini games so it's fresh from the original.
Their freemium game, Jetpack Joyride Universal app, is of course still a free download. So is the old game Monster Dash universal app, which seems to be precursor of Jetpack Joyride. This style of game gets boring quickly for me though.

Related Posts